What would happen if you logged into your social media accounts and — all of a sudden — weren't able to get in? And what if you couldn't access these accounts for a week, a month or even longer? What impact would this have on your business / sales / livelihood? This is an issue I highly suggest you think twice about — as too many people rely solely on their socials for business. The purpose of this episode is to get you to consider the worst-case scenario because, believe it or not, it'll probably happen at some point.
You'll find out:
Why, statistically speaking, your personal data has already been breached in some way
What is a data broker
My friend Natalie Jill's personal story, in her words, of losing her Facebook account
My friend Aprille Franks' personal story, in her words, of being logged out of her Instagram account for 6 weeks
My friend Warren Carlyle's advice, in his words, to enhance free content to get the email addresses of your followers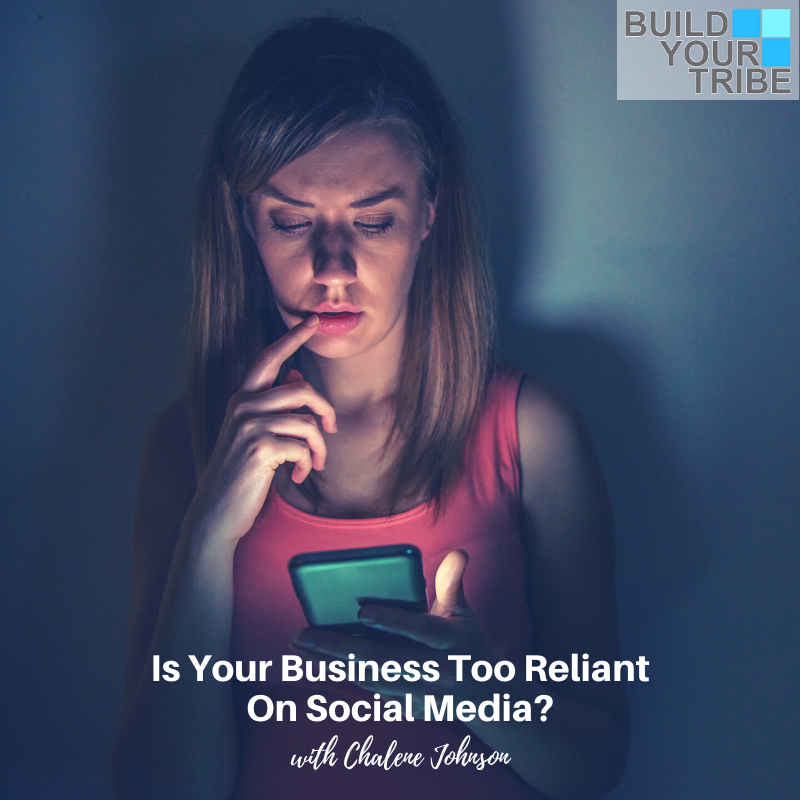 Important Links from the Show
Click here to subscribe to Build Your Tribe!
Click here to rate and review!
Make sure you scroll down, tap to rate with 5 stars, and then select, "Write a Review." Then be sure to DM me with a screenshot and I'll do my best to read your review on the air! 
Follow Natalie Jill @nataliejillfit
Follow Aprille Franks @epicaprille
Follow Warren Carlyle @octowarren
If you liked this episode, check out Episode #407 – Is Shadow Banning a Real Thing on Instagram?
Leave me a message about this episode!
To submit requests for The Chalene Show: thechaleneshow@chalenejohnson.com
To submit requests for Build Your Tribe: buildyourtribe@chalenejohnson.com