In a recent episode we talked all about the myths and the facts of cellulite. Today, I take the conversation to another level with Dr. Kay Durairaj — voted one of the top 100 injectors in the country, by her peers. You're about to learn all of the ways to increase volume and improve — perhaps even permanently remove — dimpling / cellulite on the body… especially the booty!
You'll find out:
Dr. Kay's credentials
The percentage of women who have cellulite
2 solutions that can help rid of cellulite permanently
Side-effects of specific treatments for cellulite
Different kinds of treatment for cellulite

— from invasive to not so invasive

Where the fat goes, if anywhere, after treatment
How painful these injections are
Why certain treatments are better in conjunction with others
How effective laser treatments
Treatments that have phased out, are temporary and considered no longer effective
How social media is influencing and pressuring 20 to 30 year olds to look a certain way
The differences Dr. Kay has seen with patients throughout the last 20 years
The best filler for a butt augmentation
Recommendations for those seriously considering treatment for cellulite
Dr. Kay's course and how / where you can learn from her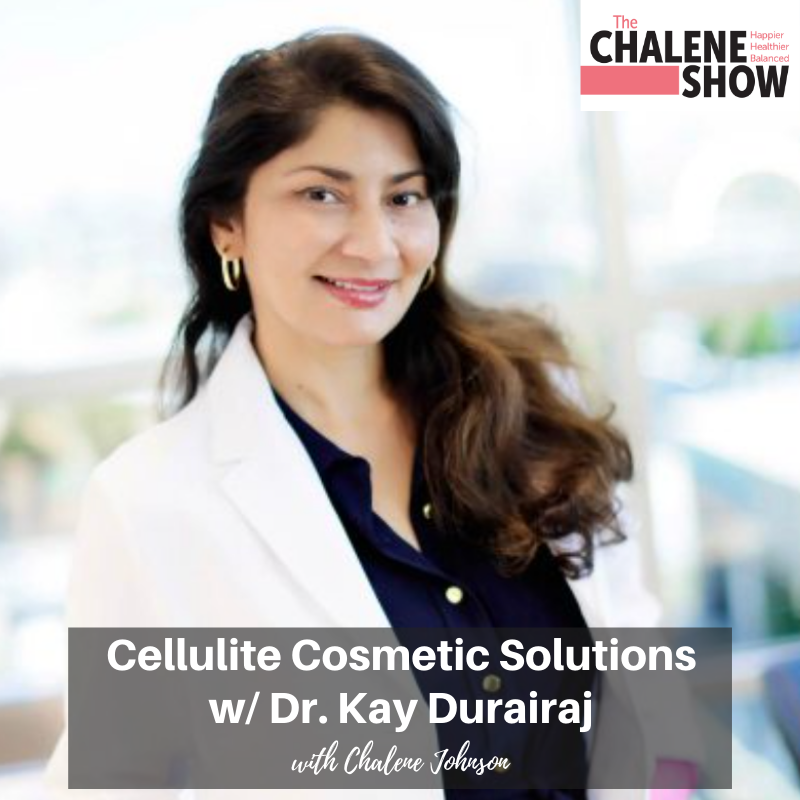 Important Links from the Show
Click here to subscribe to The Chalene Show!
Click here to rate and review!
Make sure you scroll down, tap to rate with 5 stars, and then select, "Write a Review." Then be sure to DM me with a screenshot and I'll do my best to read your review on the air! 
Learn more about Dr. Kay and her services and products at: BeautyByDrKay.com
Follow Dr. Kay on Instagram @beautybydrkay
Train with Dr. Kay with her course on injectables at modernaesthetictheroy.com
If you liked this episode, check out Episode #651 – Cellulite Facts and Myths You Need to Know
Leave me a message about this episode!
To submit requests for The Chalene Show: thechaleneshow@chalenejohnson.com
To submit requests for Build Your Tribe: buildyourtribe@chalenejohnson.com