Enemas and colonics — there's certainly no shortage of opinions out there on these procedures! But what really are the benefits (if any)? Well today, I did both! In this CarSmart Edition, I'll explain why I made the decision to go in and have them done. I'm opening up about the anxiety and doubt I had while driving to the appointment. Look, you know I get super real… so you'll learn how the procedure was performed and how I truly felt about the outcome. As per usual, I'll do my best to provide humor while educating all along the way!  
You'll learn…
Why I made the decision to go through with these procedures (hint: stress)

How I stayed in ketosis for too long

My current symptoms which illustrate I'm in a hypothyroid state

Why, at this time, doing a fast would be a bad idea for me

How I met Hal Elrod (The Miracle Morning) and how he shared with me what made the biggest difference in his fight with cancer (hint: coffee enemas)

How I decided on where to go for the procedures

What happened during the procedure (PG rated) and how it was different than I imagined

Whether I would do these procedures ever again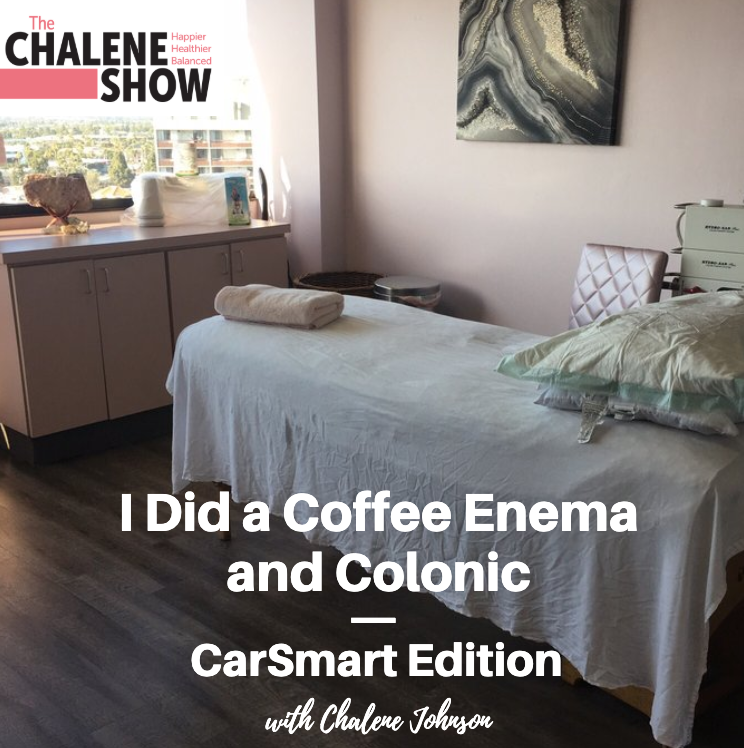 Important Links from the Show
Click here to subscribe to The Chalene Show!
Listen to Hal Elrod's PODCAST   
Get Elrod's book THE MIRACLE MORNING   
Learn about COFFEE ENEMAS
If you liked this episode, check out Episode #324 – Keto Craze | What are Exogenous Ketones, Are They Safe & Do You Need Them?
Leave me a message about this episode!
To submit requests for The Chalene Show: thechaleneshow@chalenejohnson.com
To submit requests for Build Your Tribe: buildyourtribe@chalenejohnson.com