Friday episodes have quickly become a fan favorite and this week should be no exception! I spill the tea on everything you want to know about business, family, life and — of course — Bob.
You'll find out:
An update on Bob and his wife and their experience visiting a memory care facility
Why Bret and I feel we know Alzheimer's better than anyone else in the family
Why Bret and I are now at a stage where we need relief
Why every day feels like Groundhog's Day
Why Bret and I feel like we're constantly playing referee
Why it can be a challenge communicating with Bret's mom, Deb
What life would look like for Bob if he were living at the memory care facility
My question to Alzheimer's care advocates
Bret gives an update on his health, mental and physical
Bret's nerve healer who has changed his game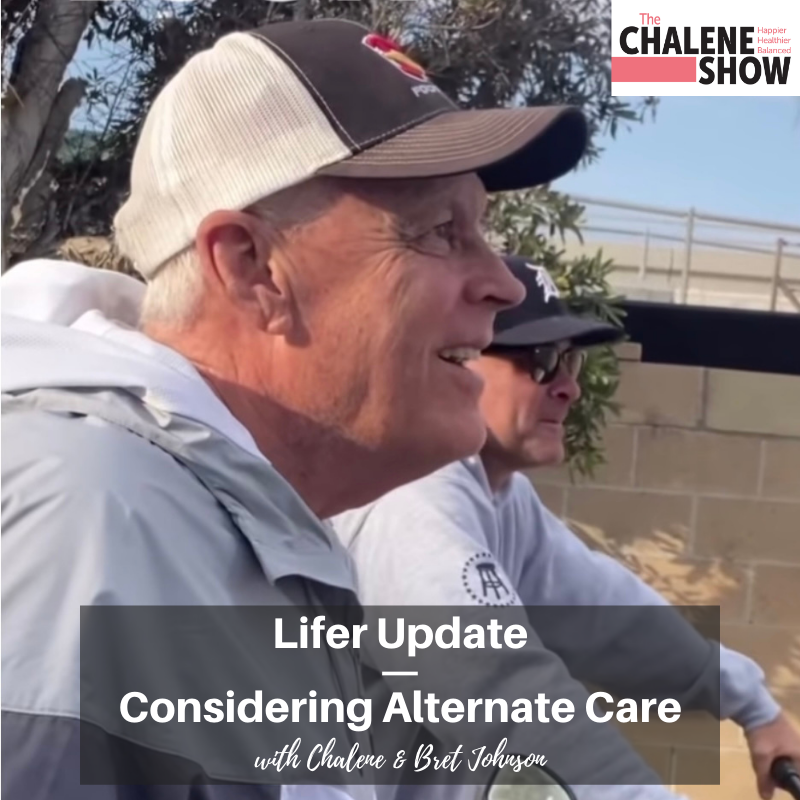 Important Links from the Show
Click here to subscribe to The Chalene Show!
Click here to rate and review!
Make sure you scroll down, tap to rate with 5 stars, and then select, "Write a Review." Then be sure to DM me with a screenshot and I'll do my best to read your review on the air! 
Check out: Steve Hanoian, The Nerve Healer on Instagram @armosteve or contact him at 1 (714) 336-2352
If you liked this episode, check out Episode #711 – A Lifer Update | The Struggle is Real But I Am Happy!
Leave me a message about this episode!
To submit requests for The Chalene Show: thechaleneshow@chalenejohnson.com
To submit requests for Build Your Tribe: buildyourtribe@chalenejohnson.com