Chalene speaks with author Ryan Ferguson ("Stronger, Faster, Smarter") about being wrongly convicted of murder at the age of 17. After spending over a decade behind bars, Ryan learned a lot about the value of both emotional strength and physical strength. In this interview, he explains how he adjusted to a life in prison, how he worked out, and how he's coping with this strange detour in his life.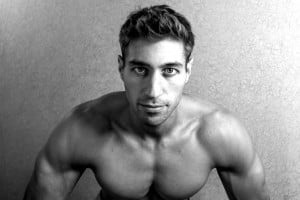 Since regaining his freedom, Ryan Ferguson works to raise awareness about false convictions. He also works with the nonprofit organization, Ava's Grace, which provides scholarships for higher education to children who have a parent or guardian incarcerated. Writing and fitness have been two important outlets for him; he competed in a Spartan Race, and has a new book titled "Stronger, Faster, Smarter," about how to push through obstacles in life.
Follow Ryan on Twitter: @lifeafterten
Instagram: @lifeafterten
Want to help people like Ryan? Consider donating to The Innocence Project.
For more information about Ryan and his incredible story of resilience:
www.FreeRyanFerguson.com – Any information pertaining to Ryan's case
www.Ryanfergusonfitness.com – Ryan's fitness website
www.Facebook.com/FreedRyanFerguson – Ryan's Facebook page that gained over 100k supporters during his incarceration
www.Facebook.com/RyanFergusonFitness – Ryan's Fitness Facebook page
Hey! Did you know Build Your Tribe has been resurrected?  We had so many request to revive this show, so we brought it back.  Listen Now >>
Already a devoted listener to The Chalene Show? Leave a voice message about what topics you'd like to hear on the show or your feedback on a particular episode >> LEAVE A MESSAGE. Chalene would also love for you to leave a review on iTunes! It's kind of like her tip jar >> LEAVE A REVIEW.
Helpful Resources:
Chalene's Courageous Confidence Club: www.courageousconfidenceclub.com
This program gives you the tools you need to build confidence in every area of your life. You are supported by a group of people who are going through the program with you and are a sounding board for decisions and opportunities. This program will get you unstuck from your current situation and will teach you the steps needed to get your life in the direction you want!
For help with goal setting and determining your life's priorities, check out Chalene's 30 Day Push Program: www.30daypush.com
For health and fitness advice from Chalene, head to www.cj7day.com to download her FREE program with complementary workout videos!
Connect with Chalene:
Chalene on Facebook: www.facebook.com/chalene
Chalene on Instagram: www.instagram.com/chalenejohnson
Chalene on Pinterest: www.pinterest.com/chalenejohnson
Chalene on Twitter: www.twitter.com/chalenejohnson
Chalene on Youtube: www.youtube.com/chalenejohnson
Some of my Instagram Accounts:
www.instagram.com/instagramimpact
www.instagram.com/homeworkouts_4u