Today, I talk with my very close friend, Jen Delvaux — who has become a bit of an expert on dealing with cancer. Her husband was diagnosed with brain cancer in 2009 and she, herself, with breast cancer just this year. They currently share their story/journey on a revelatory (and fun!) podcast — Not Today Cancer — they co-host together. This is a very important episode that'll help you better understand how to deal with a true health scare, whether it's that of a loved one or yourself.
You'll find out:
The backstory on Darren's (Jen's husband) initial symptoms/diagnosis/prognosis
How Jen handled all the news re: Darren's diagnosis
The process of Darren's brain surgery
What grade means re: brain cancer
Darren's mindset throughout all of this
How Darren's diagnosis changed Jen's life
The backstory of Jen's diagnosis with breast cancer
Shocking breast cancer statistic
How Jen coped with her initial diagnosis (and how she contrasts with her husband)
The documentary I recommend on dealing with stress
Jen's surprising thoughts on researching one's diagnosis
How Jen handles social media re: responding to her diagnosis
Do's and Don'ts on how to handle the diagnosis of those in your life
Mistakes family and friends make re: the diagnosis of a loved one
Jen's thoughts on approaching someone about a GoFundMe (for them)
What Jen has changed in her life since her diagnosis
How Jen protects her energy
Why/how almost all illnesses / autoimmune diseases can be cured the same way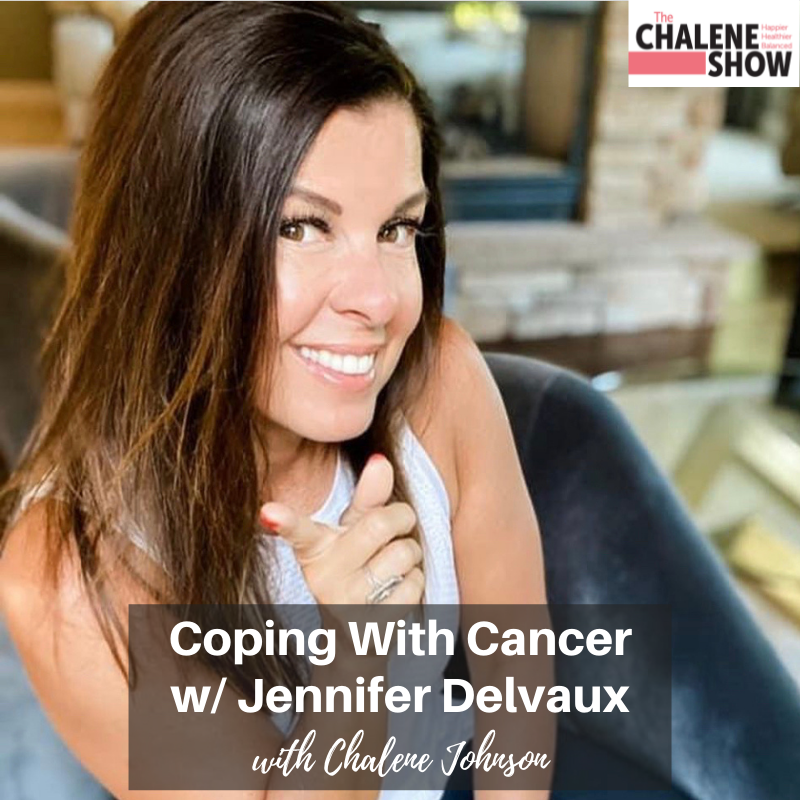 Important Links from the Show
Click here to subscribe to The Chalene Show!
Click here to rate and review!
Make sure you scroll down, tap to rate with 5 stars, and then select, "Write a Review." Then be sure to DM me with a screenshot and I'll do my best to read your review on the air! 
Subscribe to Jen's podcast Not Today Cancer 
Follow Jen on Instagram @jendelvaux
If you liked this episode, check out Episode #749 – When Your Partner Isn't Into Personal Growth
Leave me a message about this episode!
To submit requests for The Chalene Show: thechaleneshow@chalenejohnson.com
To submit requests for Build Your Tribe: buildyourtribe@chalenejohnson.com