The next few episodes of Build Your Tribe will not be focused on Social Media. Instead, you'll find me — along with Bret and Brock — dedicating time to your business questions and concerns amidst the craziness and uncertainties during the Coronavirus crisis. Topics like: what you need to do with your small business and/or the business you were just starting up, the economic impact trickling down on people in all types of businesses (including online), delaying projects and payments, etc.
Today, I'll share my candid thoughts and advice on what we should all be focusing on — right now — during this uneasy and surreal time. And I want to remind you to stick with us because we're going to get you through this!
You'll hear…
Reminders (and inspiration) on all the things that haven't been canceled at this time

One beautiful silver lining to all of this

Different ways for you to serve others during this time

What you should do today

Things we're planning on doing and not doing at Team Johnson at this time

How to measure your options right now

How to look for the positive in life when things seem anything but

Why I share my faith with you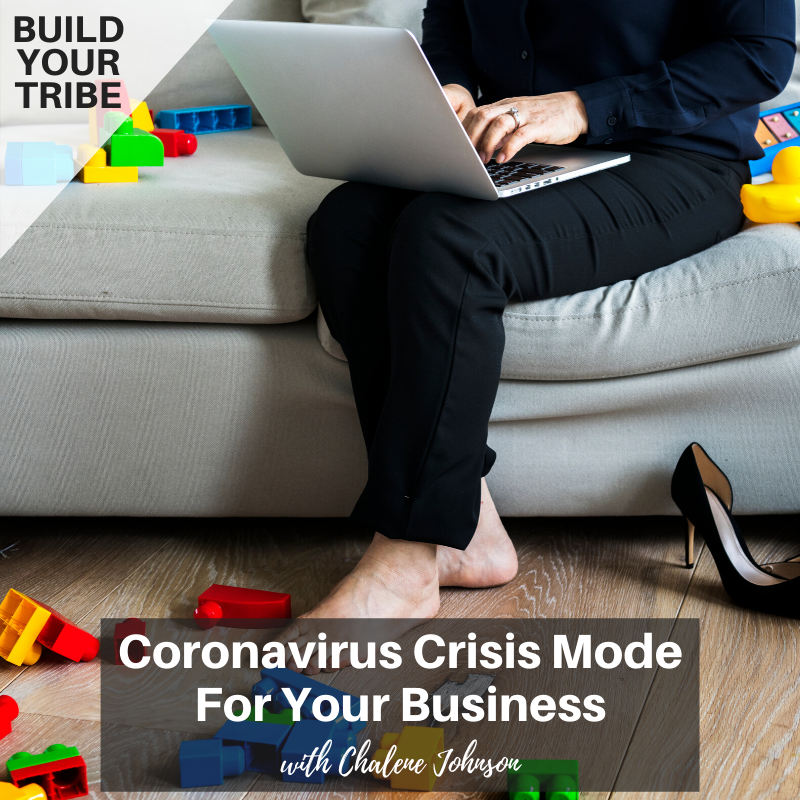 Important Links from the Show
Click here to subscribe to Build Your Tribe!
If you liked this episode, check out Episode #546 of The Chalene Show – Coronavirus Blessings: Finding the Silver Lining in Times of Chaos & Uncertainty
Leave me a message about this episode!
To submit requests for The Chalene Show: thechaleneshow@chalenejohnson.com
To submit requests for Build Your Tribe: buildyourtribe@chalenejohnson.com