On today's Quick Tip Tuesday, I'll share why what you're doing in Social Media may not be helping when it comes to growing your business. I'll provide strategies — you can implement immediately — that could make a huge difference in your business, engagement and the way you use social to build awareness about your brand, products or services.
You'll also find out:
The most important word to remember re: your social media
How to create dialogue on social
What is curiosity marketing
How you win at the social media game
How to be seen as a friend to your followers on social
Why the content you're sharing should be organic and not feel overly produced
The 3 principles to keep in mind when it comes to curiosity marketing
Why/when I won't suggest Marketing Impact Academy to someone
My challenge to you re: your next social media post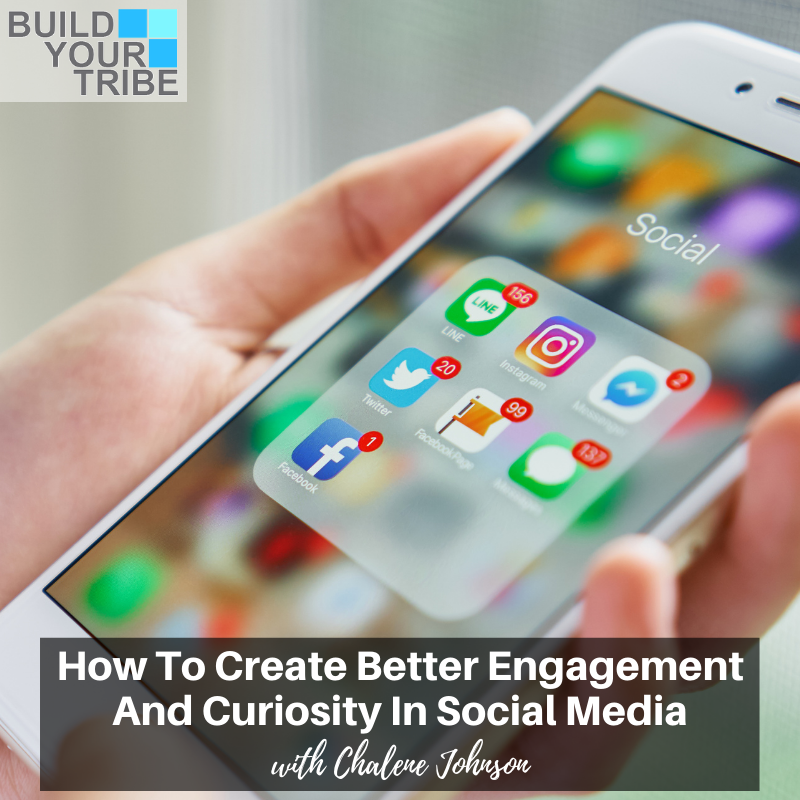 Important Links from the Show
Click here to subscribe to Build Your Tribe!
Click here to rate and review!
Make sure you scroll down, tap to rate with 5 stars, and then select, "Write a Review." Then be sure to DM me with a screenshot and I'll do my best to read your review on the air! 
If you liked this episode, check out Episode #374 – How to Increase Engagement on Instagram with Brock Johnson | Quick Tip Tuesday
Leave me a message about this episode!
To submit requests for The Chalene Show: thechaleneshow@chalenejohnson.com
To submit requests for Build Your Tribe: buildyourtribe@chalenejohnson.com