If you haven't checked out episode #508, be sure to go back and do so before you listen to this episode!
It may not be a surprise to learn that a very small percentage of people ever achieve their goals. But what may be a surprise is knowing what people who DO accomplish their goals all have in common. They put them in writing! Which is why I highly recommend to listen to this show with pen and paper. Or a PUSH Journal (if you're super cool)! Today, I'll teach you how to accomplish serious goal setting and kick off your New Year right!
You'll also find out…
Initial

parameters set around goal setting

Why your goals must be specific

Why your goals should push you outside your comfort zone

How to focus on the key area of life you're trying to improve

The importance of wrapping an emotion around your goal (i.e., how will it make you feel)

Why the PUSH goal is the most integral part of your goal setting system

What is a PUSH goal and how to do it the right way (with supportive examples)

The 4 things you need to accomplish any one of your goals

The benefit of writing down every possible idea for a PUSH goal (i.e., brainstorming)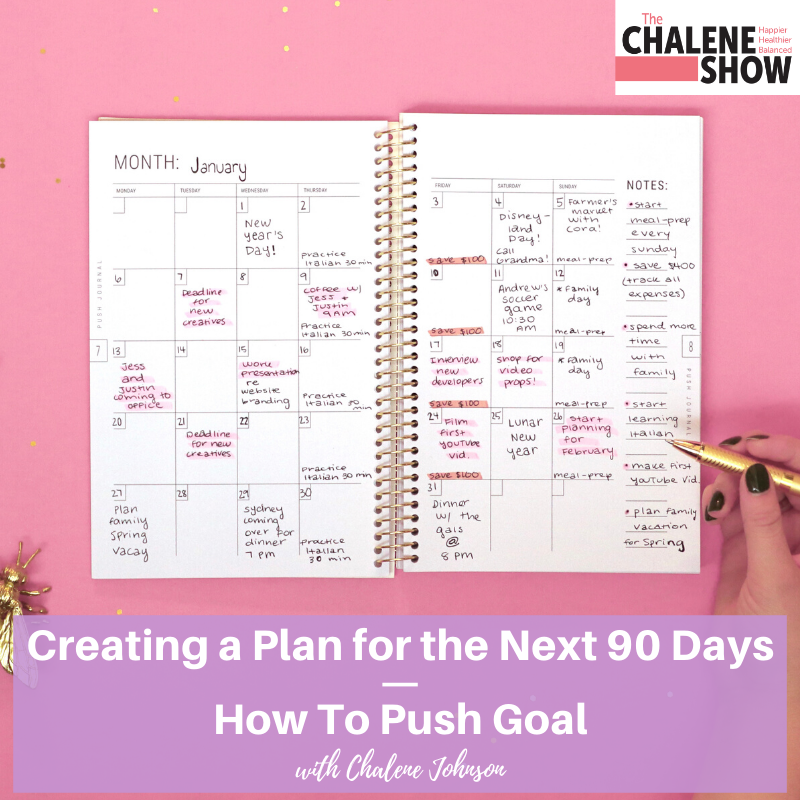 Important Links from the Show
Click here to subscribe to The Chalene Show!
The New Queen Bee Journals are here but in Limited numbers! Be sure to order yours quickly before they sell out www.pushjournal.com
If you liked this episode, check out Episode #508 – Your Year in Review  | How To Have a Better 2020
Leave me a message about this episode!
To submit requests for The Chalene Show: thechaleneshow@chalenejohnson.com
To submit requests for Build Your Tribe: buildyourtribe@chalenejohnson.com