Today, I welcome Heidi D'Amelio — mother of the wildly popular sisters, Charli and Dixie (who have close to 300 million followers on TikTok alone). We talk about how she and her husband Marc continue to be a united front as parents as they strive to keep their daughters humble and kind — while navigating through this new world of Social Media influencer fame.
You'll find out:
Why Heidi doesn't have fear re: her daughters' journey
Details behind why Heidi didn't want to be known as the mom who takes her kids' spotlight
Heidi's thoughts on "momager" status
Heidi's advice on absolutes when it comes to parenting
How Heidi navigates sibling rivalry between her kids
Heidi's regret as a parent
How Heidi finds balance with how much she pushes her daughters to be successful in whatever they're pursuing
How Heidi handles her daughters being financially independent (while still teenagers)
The foundational pieces Heidi and Marc put into place to ensure their daughters have good values
How Heidi and Marc help their daughters navigate hate and negativity on social media
How often Heidi experiences Imposter Syndrome
Who Heidi looks up to in social media/celebrity
Dealbreakers for Heidi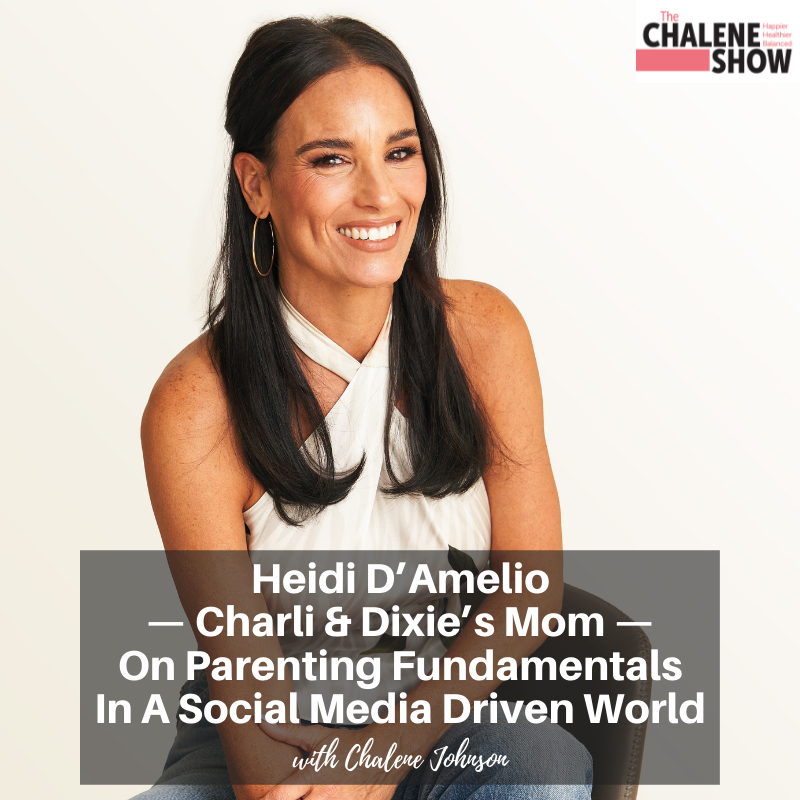 Important Links from the Show
Click here to subscribe to The Chalene Show!
Click here to rate and review!
Make sure you scroll down, tap to rate with 5 stars, and then select, "Write a Review." Then be sure to DM me with a screenshot and I'll do my best to read your review on the air! 
Subscribe to the podcast: Marc and Heidi: The Other D'Amelio's
Follow Heidi on Tiktok and Instagram
Check out the Upcoming Docuseries: The D'Amelio Show on Hulu Trailer
If you liked this episode, check out Episode #656 – How to Over Come Self Doubt and Believe in Yourself with Jaime Kern Lima 
Leave me a message about this episode!
To submit requests for The Chalene Show: thechaleneshow@chalenejohnson.com
To submit requests for Build Your Tribe: buildyourtribe@chalenejohnson.com