We've all experienced that devastating news that knocks the wind right out of you. Sometimes its hard to see the end of the tunnel when traumatic things happen in our lives. But there's hope. Hope in other people's stories. Today I interview Jen Delvaux. Her story is beyond incredible and it truly teaches us that no matter what struggles, what turmoil comes you way, there is always a purpose to your life. Jen teaches is how to live life to its fullest, how to take your struggles and use them to help other people, and how to make the most of every single day. This is about taking the most traumatic thing in your life and rebounding with the most amount of strength possible. In this episode she talks us through the process of how to get through an event like this and come out living your purpose. I know you're going to find this episode to inspirational. I am so proud of Jen for sharing her life with my listeners.
No matter what you're going through, you CAN get through this. No matter how tough things seem right now, tomorrow is a new day… a brighter day. Do not give up.   Pull yourself up. You're positive. You're resourceful. God has a plan for your life. I know he does. Now you just have to listen. Don't forget to share!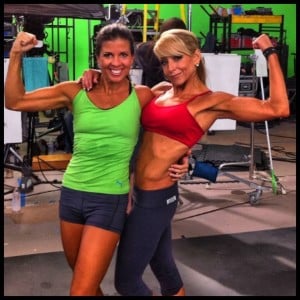 Connect with Jen!
Facebook https://www.facebook.com/Jenddelvaux
Instagram https://www.instagram.com/jendelvaux
Website https://www.Jendelvaux.com
Periscope @jendelvaux
Hey where have you been! ALL the cool kids are on Periscope! I am live streaming multiple times week and I do not want you to miss out on all of the amazing content I'm giving! So whether your on an Android or Apple device, download the periscope app so we can start live chatting together! And don't forget to follow me @chalenejohnson
Hey! Did you know Build Your Tribe has been resurrected? We had so many request to revive this show, so we brought it back. Listen Now >> https://itunes.apple.com/us/podcast/build-your-tribe
Already a devoted listener to The Chalene Show? Leave a voice message about what topics you'd like to hear on the show or your feedback on a particular episode >> LEAVE A MESSAGE. Chalene would also love for you to leave a review on iTunes! It's kind of like her tip jar >> LEAVE A REVIEW.
Helpful Resources:
Chalene's Courageous Confidence Club: www.courageousconfidenceclub.com
This program gives you the tools you need to build confidence in every area of your life. You are supported by a group of people who are going through the program with you and are a sounding board for decisions and opportunities. This program will get you unstuck from your current situation and will teach you the steps needed to get your life in the direction you want!
For help with goal setting and determining your life's priorities, check out Chalene's 30 Day Push Program: www.30daypush.com
For health and fitness advice from Chalene, head to www.cj7day.com to download her FREE program with complementary workout videos!
Connect with Chalene:
Chalene on Facebook: www.facebook.com/chalene
Chalene on Periscope: follow @chalenejohnson
Chalene on Instagram: www.instagram.com/chalenejohnson
Chalene on Pinterest: www.pinterest.com/chalenejohnson
Chalene on Twitter: www.twitter.com/chalenejohnson
Chalene on Youtube: www.youtube.com/chalenejohnson
Some of my Instagram Accounts:
www.instagram.com/instagramimpact
www.instagram.com/homeworkouts_4u