Did you know that 1 in 5 people experience anxiety disorder (representing 3.6% of the population worldwide)? So, even if you don't think this topic applies to you, personally, chances are you'll find this episode beneficial as the information will help you be a better friend, parent, spouse or partner to anyone experiencing the symptoms explored today. You'll hear me — along with my favorite expert, Dr. Mcayla Sarno — break down different forms of anxiety and how to cope with each.
You'll find out…
W

hat exactly is anxiety

When anxiety starts to be disabling

The difference between having general anxiety and an anxiety attack

Recommendations for dealing with anxiety / panic attacks

Something to remember during a panic attack that will give you a sense of confidence

The difference between an anxiety attack and a panic attack

What we can do when we feel a panic attack coming on

How you can help someone who is having a panic attack in your presence

One of the best forms of treatment for PTSD responses that cause panic attacks

Pros and cons re: medication as treatment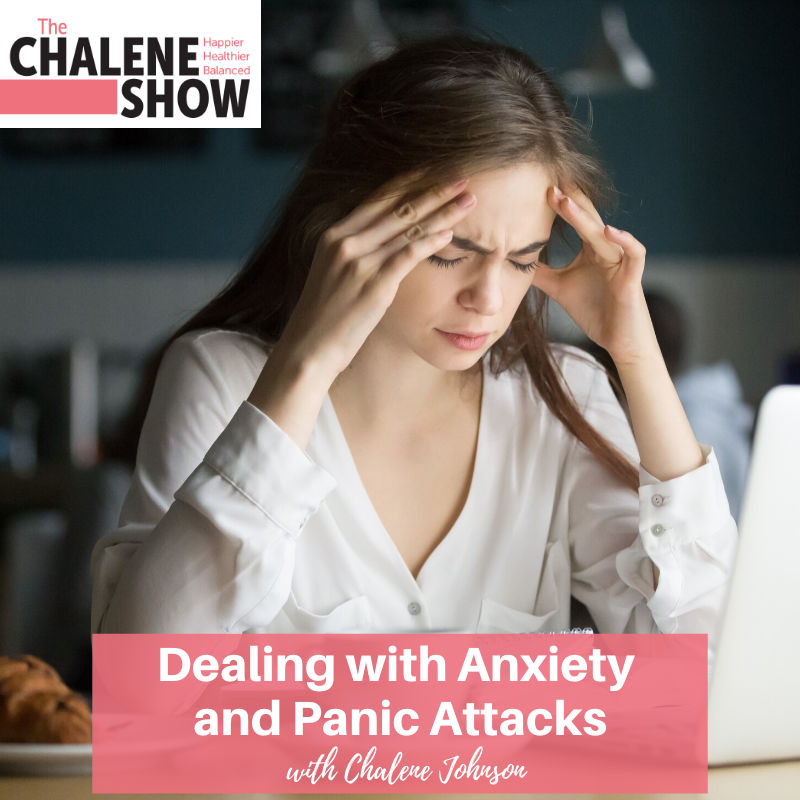 Important Links from the Show
Click here to subscribe to The Chalene Show!
Learn more about Dr. Mcayla
If you liked this episode, check out Episode #454 – Understanding Eating Disorders | Treatment, Triggers, and Trauma
Leave me a message about this episode!
To submit requests for The Chalene Show: thechaleneshow@chalenejohnson.com
To submit requests for Build Your Tribe: buildyourtribe@chalenejohnson.com