Today, I take on the subject of aging! While we all might want to live as long as possible, there are many negative feelings often associated with looking and feeling old. But I'm certain that if you have any concerns in regard to aging, this episode will leave you feeling more positive and all-around so much better! Bonus: I invited some friends of all ages to weigh in on the topic, as well.
You'll find out:
The surprising result of my Instagram poll on worrying about aging
Why/how you have the ability to change your thinking on aging
Why you should consider new role models (re: older women who have gotten better with age)
Why so much of our thinking around aging is due to media/marketing
What I like more about my appearance today than when I was younger
Why I have had some work done on my face
Why we need to stop guilting each other if we want to change our own appearance
Why sex is better when you're older
Why having your own style plays a big role in your confidence
My recommendation/tip on what to search for online that will inspire you re: aging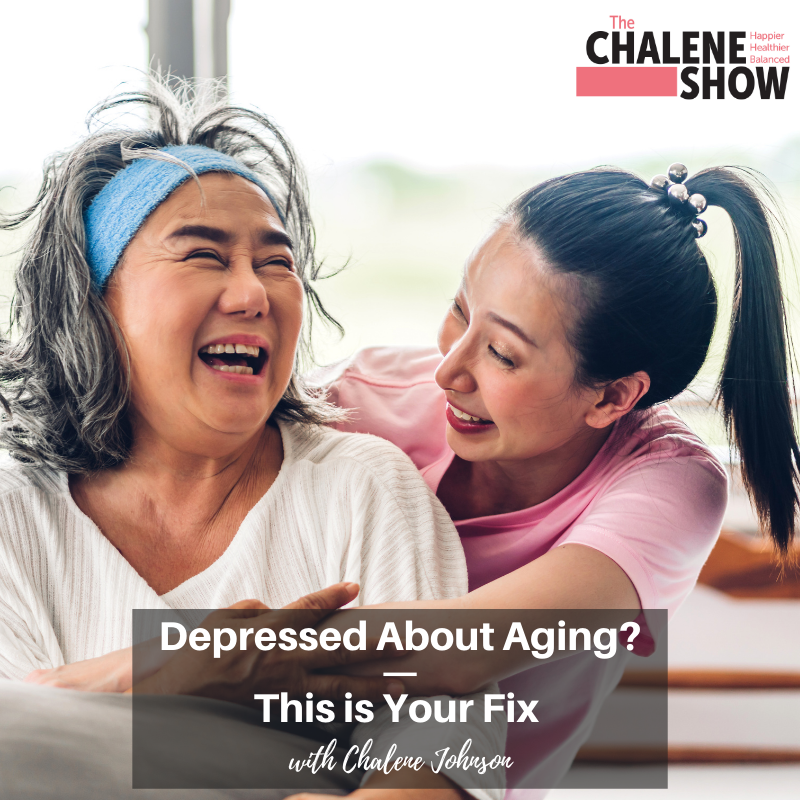 Important Links from the Show
Click here to subscribe to The Chalene Show!
Click here to rate and review!
Make sure you scroll down, tap to rate with 5 stars, and then select, "Write a Review." Then be sure to DM me with a screenshot and I'll do my best to read your review on the air! 
If you liked this episode, check out Episode #693 – Stop The Anxiety Worry Habit
Leave me a message about this episode!
To submit requests for The Chalene Show: thechaleneshow@chalenejohnson.com
To submit requests for Build Your Tribe: buildyourtribe@chalenejohnson.com