Disclaimer: This episode discusses sensitive subjects. I share messages from parents who have teens or young adults suffering from anxiety, depression, suicidal ideations, self-harm or gender identity. Today's show is relevant to everyone — as we all know a teen/young adult, directly or indirectly, who's struggling.
You'll find out:
The age in which over half of all mental conditions emerge
The status of mental health re: young people in the last few years
Voice messages from listeners sharing their stories re: their kids' mental health
Why/how, for parents, mental health issues re: their kids can be more difficult to navigate than physical health issues
How to know the difference between a teen who is trying to establish their own identity and create some autonomy vs truly struggling
The guilt that comes along with being a parent (i.e., wondering if they're to blame for their child's problem)
Tips on what to do with that guilt
The effects the pandemic/social media has had (and continues to have) on the mental health of young adults
How to balance your teens and their social media intake
Why parents should eliminate (from their kids) as many things online as possible
Parents share what has helped them the most during these challenging times with their kids' mental health
Advice on finding the right therapist for your teen
Why you can't take anything your teen says personally
What helps kids during these rough times (from parents who have been through it)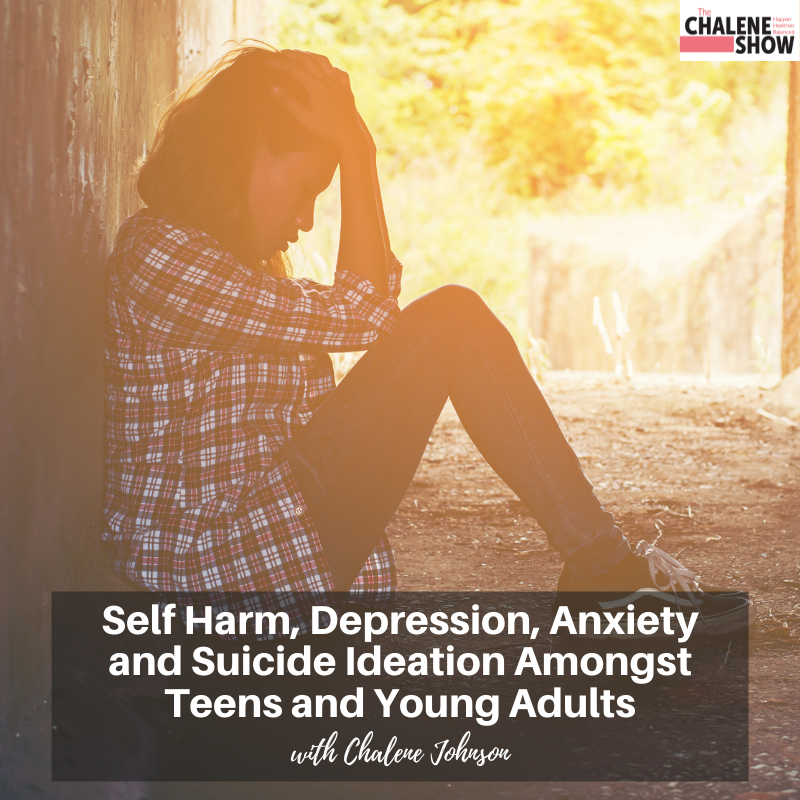 Important Links from the Show
Click here to subscribe to The Chalene Show!
Click here to rate and review!
Make sure you scroll down, tap to rate with 5 stars, and then select, "Write a Review." Then be sure to DM me with a screenshot and I'll do my best to read your review on the air! 
National Suicide Prevention Lifeline (available 24 hours): 800-273-8255
Reach out to Dr. Mcayla
Crisis Hotlines for Teens and Young Adults 
YouthLine: Text teen2teen to 839863, or call 1-877-968-8491
Teen Line 1-800-TLC-TEEN (852-8336) A teen-to-teen confidential helpline open from 6-10 pm every night.
LGBTQIA+ Community
If you liked this episode, check out Episode #464 – HEIDI D'AMELIO — CHARLI & DIXIE'S MOM — ON PARENTING FUNDAMENTALS IN A SOCIAL MEDIA DRIVEN WORLD
Leave me a message about this episode!
To submit requests for The Chalene Show: thechaleneshow@chalenejohnson.com
To submit requests for Build Your Tribe: buildyourtribe@chalenejohnson.com