(WARNING, BEFORE YOU LISTEN) Today's episode is meant to be a slap in the face or a wake up call, if you will. So, to those of you who are not ready for a self-check or some real talk, then it's recommended to turn off this episode now.
Look, I have the rare opportunity to connect with all kinds of people via social media, daily. And I've learned that the majority of us are often too close to a situation to see what's really happening — only focusing on obstacles and not what's truly possible. I'll explain the power of this "Destination Fixation" and how you can, instead, use it in your favor. 
You'll also hear…
Why identifying as a "very positive person" is not enough

What happens to your body and mind when you solely focus on where you want to go (with your life)

The tricks your mind plays on you when you focus on the risks of any given situation

Why almost everything about your reality is a consequence of your thinking

If focusing on the positive is something you must do every day

How to use social media to keep your brain focused on the right things

What you need to fix FIRST to make a real change in your life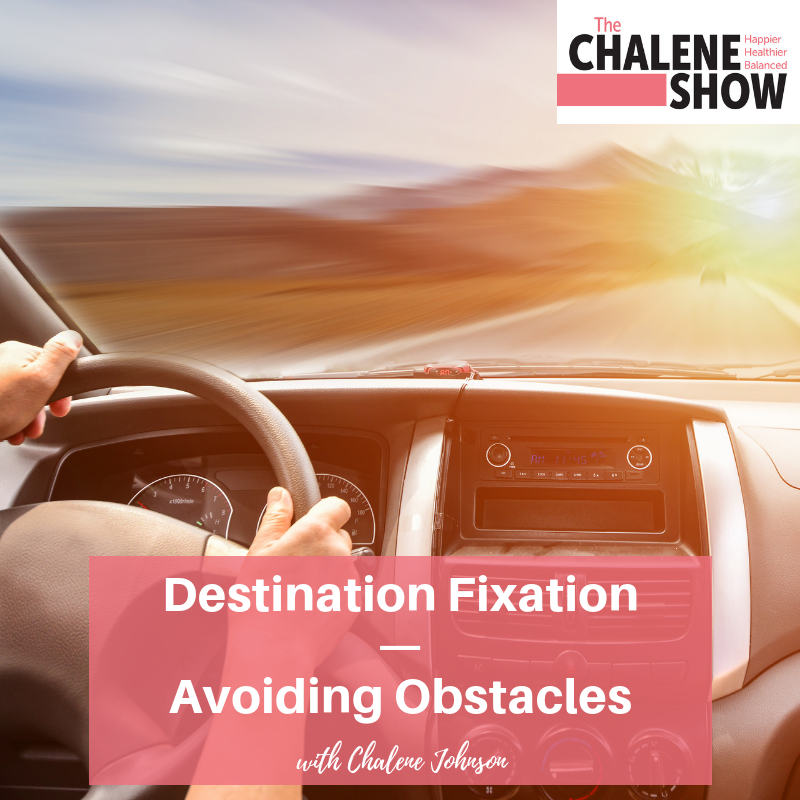 Important Links from the Show
Click here to subscribe to The Chalene Show!
If you liked this episode, check out Episode #380 – Nothing Changes Until Your Mindset Changes
Leave me a message about this episode!
To submit requests for The Chalene Show: thechaleneshow@chalenejohnson.com
To submit requests for Build Your Tribe: buildyourtribe@chalenejohnson.com