On this Quick Tip Tuesday, I'll define many different types of mentor and coaching opportunities — one-on-one, group, virtual, accountability, advisor, seminar, etc. — and how each, in their own way, can make a huge difference in accomplishing your goals! Whether you're an entrepreneur, business owner, or someone who wants to make money online… bringing a coach or mentor onto your team is quite often the game changer you've been looking for. After listening to this episode, you'll understand the whys and hows!
You'll find out…
Why not all mentoring relationships are paid relationships

The biggest difference between a coach and a mentor

When you're always guaranteed to experience a major return on investment re: coaching

My personal thoughts as to why a mentoring relationship doesn't require any obligation on the part of the mentor — with

one major caveat

What most coaching is designed to do

Why you're far more likely to follow through on your goals when you hire a coach

Details behind Push Goal Coaching

Why, generally speaking, the more accountability you want the more you have to invest

The #1 thing to look for in a one-on-one coach

The ideal type of coaching program for someone who's just starting out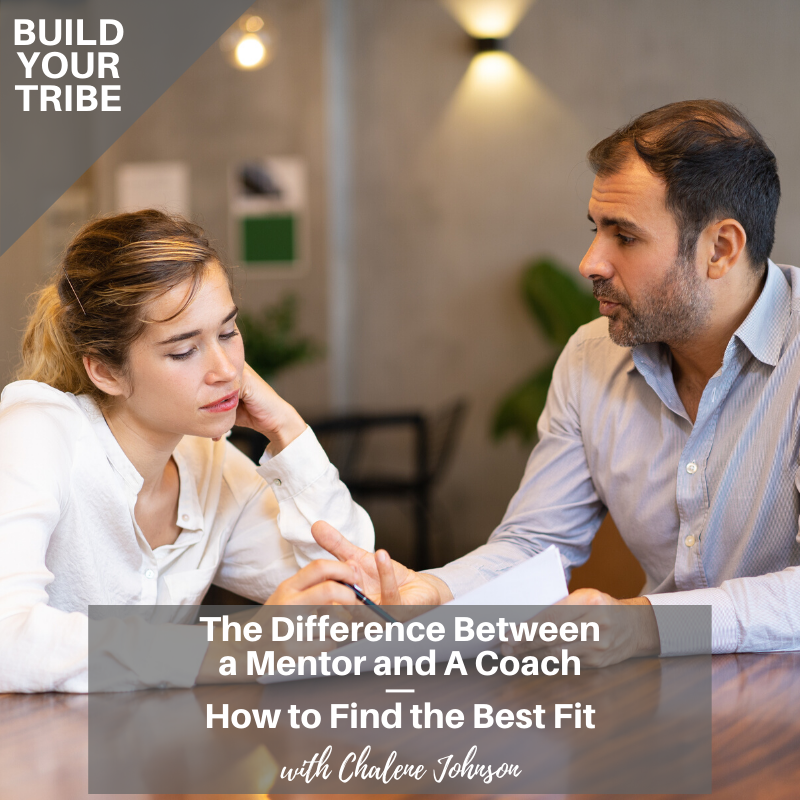 Important Links from the Show
Click here to subscribe to Build Your Tribe!
Get Coached by Bret and I! Learn more about: Push Goal Coaching
If you liked this episode, check out:
Episode #242 – Brian Tracy | A Very Special Interview – Part 1
Episode #243 – Brian Tracy | A Very Special Interview – Part 2

Leave me a message about this episode!
To submit requests for The Chalene Show: thechaleneshow@chalenejohnson.com
To submit requests for Build Your Tribe: buildyourtribe@chalenejohnson.com