Today, Brock interviews Diane Bleck, the creator and founder of The Doodle Institute. Diane shares with Brock how she turned her passion for creativity and doodling into a 7-figure online business (and how Marketing Impact Academy played a significant role)! She's also a professional Visual Facilitator & Innovation Strategist with 20 years of experience working with 300+ companies, including: Nike, Google, Mars and Disney — bringing their big ideas to life all by doing what she loves… doodling!  
You'll hear…
How Diane transitioned her passion into an online business

Who are Diane's lifers and how she caters to them, specifically

How Diane made the most of my term "your lifer is you 5 years ago"

The exact process Diane follows to add new email subscribers

How Diane taps into what her lifer needs

How Diane combines her lifer's needs with what she personally wants to deliver

The steps Diane initially took with her crazy popular lives on Zoom

3 things Diane focuses on to grow her social media organically

The email management program Diane prefers and why

What is Diane's process for new email subscribers once they get on her list

How Diane has navigated selling during our current world climate

How Diane suggests prospective students take advantage of her freemium

Where Diane recommends for YOU to start today (if you want to build something online)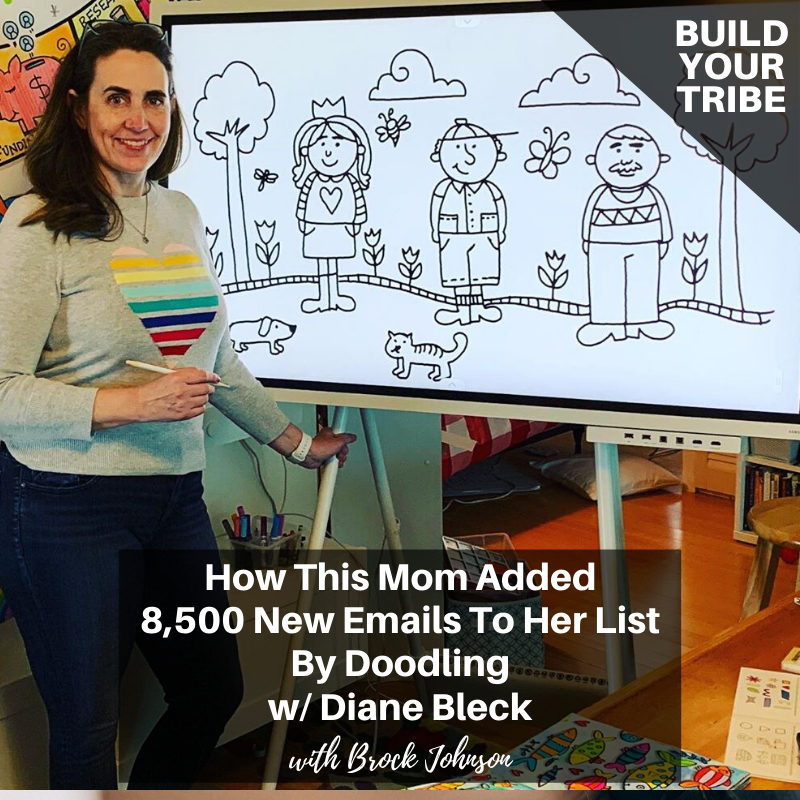 Important Links from the Show
Click here to subscribe to Build Your Tribe!
Learn More about The Doodle Institute 
Follow Diane on Instagram @diane.bleck
Follow Diane on Facebook @thedoodleinstitue
Learn more about Kajabi!
Sign up for Marketing Impact Academy at a discounted rate! chalene.com/miaprivate
If you liked this episode, check out Episode #344 – Do This Before You Launch Your Membership Site or OnLine Course
Leave me a message about this episode!
To submit requests for The Chalene Show: thechaleneshow@chalenejohnson.com
To submit requests for Build Your Tribe: buildyourtribe@chalenejohnson.com