This is about being healthy inside and out. In this episode I talk to you about the 11 healthy tips to keep you happy and healthy for years to come.
11 Healthy Habits of Fit People:
1. Most fit people eat primarily the same things for every meal.
2. Typically starting their day with a very small meal, not the typical breakfast meal. The biggest meal is consumed between breakfast and lunch.
3. Constantly hydrating.
4. Eat smaller meals but more often; which helps to keep their body fueled. This also allows them to generally know approximately how many calories their burning and consuming.
5. They eat whole foods.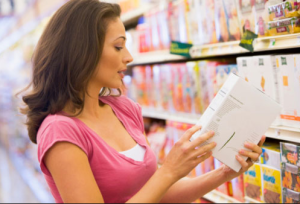 6. They become experts on nutrition and strive to learn more about how the body works.
7. They are not picky eaters, but careful eaters. They're not obsessive. They have balance and are just very aware of what they're putting in their body.
8. They fill their home with healthy whole foods. When grocery shopping they take time to read labels, and are aware of what they're putting in their bodies. Helpful tip: clean and display your fruits, veggies and healthy options at eye level so you can see them. That way you grab them first!
9. They stop eating at a particular time. Eating before you go to bed can cause you to toss and turn because your digesting.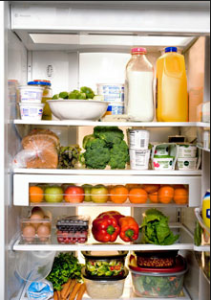 10. They're politely picky at a restaurant.
11. They find something other than food to help cope with feelings. Tip: start to take note of when you're eating mindlessly or eating in reaction to something. Ask yourself if you really are hungry!
Links in this episode:
– Eat Cleaner spray: http://eatcleaner.com
– Chalene's Eat Clean Train Mean 7 Day Challenge: www.cj7day.com
Want more great tips and resources on improving balance, energy, organization, health fitness, relationships, focus, faith and happiness? Each episode of my podcast, The Chalene Show is designed to give you strategies and simple steps you can implement today to become a better, more balanced, happier version of yourself. LISTEN NOW and don't forget to subscribe!
Hey! Did you know Build Your Tribe has been resurrected? We had so many request to revive this show, so we brought it back. Listen Now >> https://itunes.apple.com/us/podcast/build-your-tribe-creating/id910990031?mt=2
Already a devoted listener to The Chalene Show? Leave a voice message about what topics you'd like to hear on the show or your feedback on a particular episode >> LEAVE A MESSAGE. Chalene would also love for you to leave a review on iTunes! It's kind of like her tip jar >> LEAVE A REVIEW.
Helpful Resources:
Chalene's Courageous Confidence Club: www.courageousconfidenceclub.com
This program gives you the tools you need to build confidence in every area of your life. You are supported by a group of people who are going through the program with you and are a sounding board for decisions and opportunities. This program will get you unstuck from your current situation and will teach you the steps needed to get your life in the direction you want!
For help with goal setting and determining your life's priorities, check out Chalene's 30 Day Push Program: www.30daypush.com
For health and fitness advice from Chalene, head to www.cj7day.com to download her FREE program with complementary workout videos!

Connect with Chalene:
Chalene on Facebook: www.facebook.com/chalene
Chalene on Periscope: follow @chalenejohnson >> You can catch my Periscope replays at www.katch.me/chalenejohnson
Chalene on Instagram: www.instagram.com/chalenejohnson
Chalene on Pinterest: www.pinterest.com/chalenejohnson
Chalene on Twitter: www.twitter.com/chalenejohnson
Chalene on Youtube: www.youtube.com/chalenejohnson
Some of my Instagram Accounts:
www.instagram.com/instagramimpact
www.instagram.com/homeworkouts_4u