Because I continue to get so many questions in regard to all things therapy, I decided to finally devote an entire show around the subject! On today's episode, I welcome back a super special guest, Dr. Mcayla Sarno. You can trust you're in good hands (and will find the answers you've been looking for) because the good doctor is a field licensed psychotherapist, Brain Training and MindSet Expert, Certified E.M.D.R. Specialist, Author, Speaker and Mentor to many!  Oh, and she's also one of my best friends in the whole world.
Super helpful and important things you'll find in the episode:
What exactly is EMDR therapy

Follow up to our previous discussion on Leaving Neverland, including how Dr. Mcayla can tell 

the subjects (of the documentary) are still in trauma

How and why EMDR works (with step by step instruction)

Why EMDR might, ultimately, be what you need to get past your pain

Is EMDR similar to hypnotherapy?

My own personal detailed experience with EMDR

How EMDR differs from talk therapy

Where you should seek an accredited EMDR therapist

How to know if your therapist is the right therapist (i.e., good for you)

How many times should you see a therapist before you know he or she is the right one?

Is there a beginning, middle, and end to talk therapy or is it something you'll have to do indefinitely?

How many sessions should EMDR therapy take to work?

Why I've been in therapy since I was a child

Why everyone should be in therapy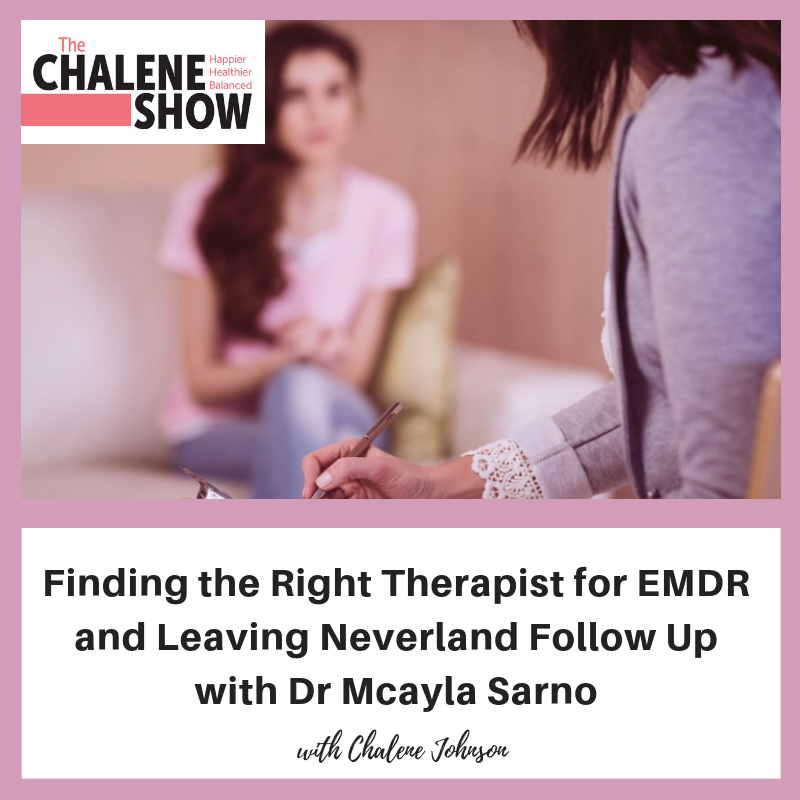 Important Links from the Show
Click here to subscribe to The Chalene Show!
Pre-Order 131 Book and receive your FREE series on mindset!
Find an accredited EMDR clinician
If you liked this episode, check out Episode #392 – Leaving Neverland | A Therapist's Perspective
Leave me a message about this episode!
To submit requests for The Chalene Show: thechaleneshow@chalenejohnson.com
To submit requests for Build Your Tribe: buildyourtribe@chalenejohnson.com