Today, Bret takes over The Chalene Show — so you know you're in for a treat! He'll share easy-to-put-into-action tips that'll empower your kids to make a little extra money! The 4 key areas Bret covers in this episode are sure to set children up for future financial success and on the road to entrepreneurship!
You'll find out:
What it means to invest in yourself (and how to do it)
How Bret (and I) have invested in ourselves
What we taught / told our kids re: investing in themselves and entrepreneurship (with personal anecdotes)
Why Bret recommends for kids to search for courses / experts / memberships vs searching on YouTube
How to approach your kids on the subject of making extra cash
Investing 101 with kids
Why it's never too early to teach (and role model) money mindset and how to do it right
How a scarcity mindset when it comes to money is damaging to children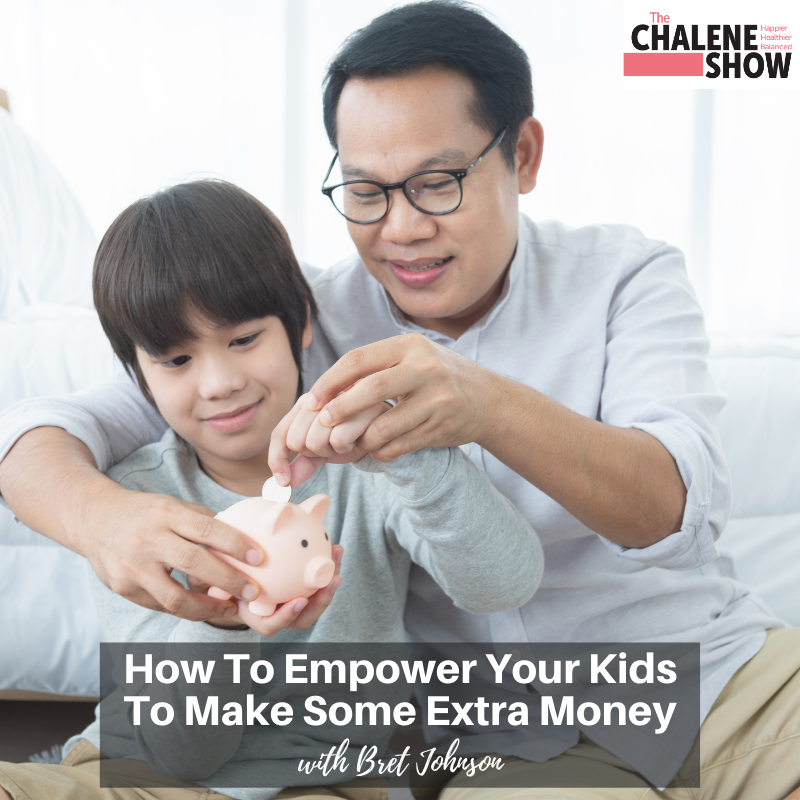 Important Links from the Show
Click here to subscribe to The Chalene Show!
Click here to rate and review!
Make sure you scroll down, tap to rate with 5 stars, and then select, "Write a Review." Then be sure to DM me with a screenshot and I'll do my best to read your review on the air! 
Follow Bret on Instagram @bretjohnson11
Learn more about the Acorns App
If you liked this episode, check out Episode #451 – Parenting Advice
Leave me a message about this episode!
To submit requests for The Chalene Show: thechaleneshow@chalenejohnson.com
To submit requests for Build Your Tribe: buildyourtribe@chalenejohnson.com