In this episode, Brock and I share 7 Instagram hacks that could possibly 3x your engagement. While some of these hacks may surprise you, they've (all) been extensively tested through InstaClubHub's vast membership — and they work! We start the show with Instagram engagement basics to help you better understand why/how these 7 hacks bring your IG back to life!
You'll find out:
Why you should always tell your followers to do something (CTA)
Why it's important to always share your posts to your Stories
The power of asking questions
What is white noise on your account
Why we recommend taking a Stories break
Why you may want to stop posting promos in your feed
An easy way to make your Reel loop
Why we suggest to like comments later
Where to put your CTAs
Why/how to repost content that already has high engagement
What is news and why you should report it
Graphs and tweets, and why you should post them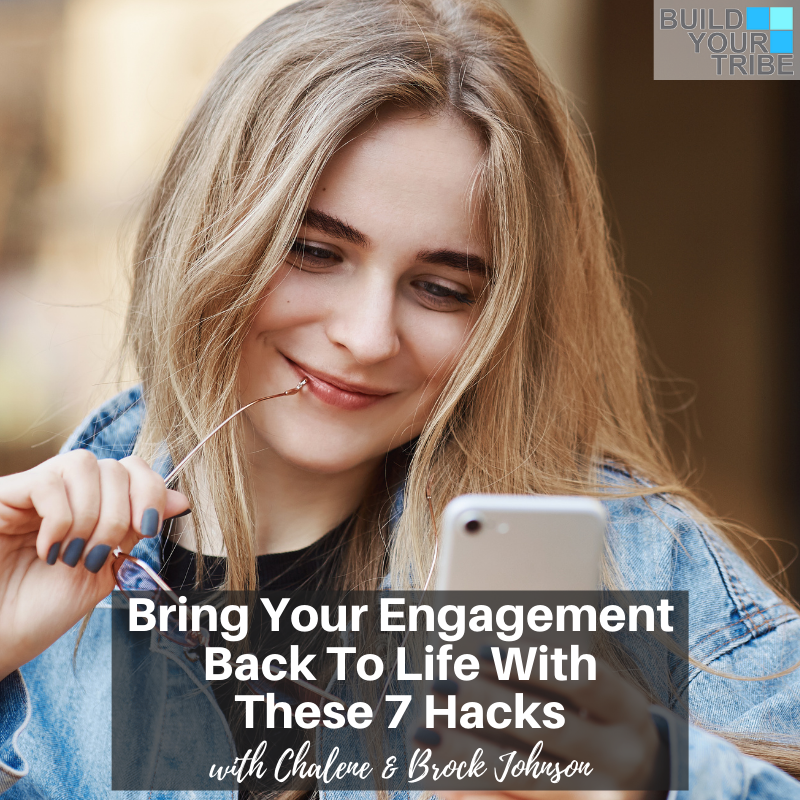 Important Links from the Show
Click here to subscribe to Build Your Tribe!
Click here to rate and review!
Make sure you scroll down, tap to rate with 5 stars, and then select, "Write a Review." Then be sure to DM me with a screenshot and I'll do my best to read your review on the air! 
Check out InstaClubHub! The ONLY All-In-One Instagram Resource Community Designed To… Grow Your Following and Reach More Customers on Instagram™ (All in Just Five Minutes a Day!)
Check out this website to download Instagram Reels, instafinsta.com
If you liked this episode, check out Episode #517 – Why this Tool is the Future of Business on Instagram
Leave me a message about this episode!
To submit requests for The Chalene Show: thechaleneshow@chalenejohnson.com
To submit requests for Build Your Tribe: buildyourtribe@chalenejohnson.com