Today, I interview Erin Sanderson (founder of lifestyle brand, Fit Rocker Chick). While Erin's passion is singing with her band, she realized that particular lifestyle didn't fit the vision she had for an all-around healthy family life. In this episode, Erin and I discuss: the details on how Erin grew her brand, the importance of building your own brand, what it means to be a true entrepreneur, the risk involved with only one stream of income, when and how to change course with no plan, and so much more! You'll totally love Erin's no BS approach to life and see why she has helped thousands of women become the best versions of themselves! I'd also like to proudly mention that she is one of my very successful Marketing Impact Academy students!
You'll hear…
How did Erin, with her screaming fans as a rocker chic, come to grips with joining an MLM?

What Erin's experience was like starting an MLM business

Why Erin always encouraged her team not to follow her

The point when Erin realized she could step into her own brand

What Erin had to do to really establish the fact that she herself was the brand

How the building of FitRockerChick came to be

How Erin used Imposter Syndrome to her benefit

The first thing Erin did that was all hers (and had nothing to do with her network marketing)

Was it easy for Erin to transition into creating her own offering?

How Erin continues to build her audience after her first course

How Erin took the leap of faith to do her own thing even though she was making money through her MLM

The different streams of income under Erin's umbrella brand

The benefit of going into something (like, starting a beta group) with a rough sketch — not a specific plan

Why you must release your ventures one at a time

What Erin's audience didn't react well to

What led Erin to doing her first live event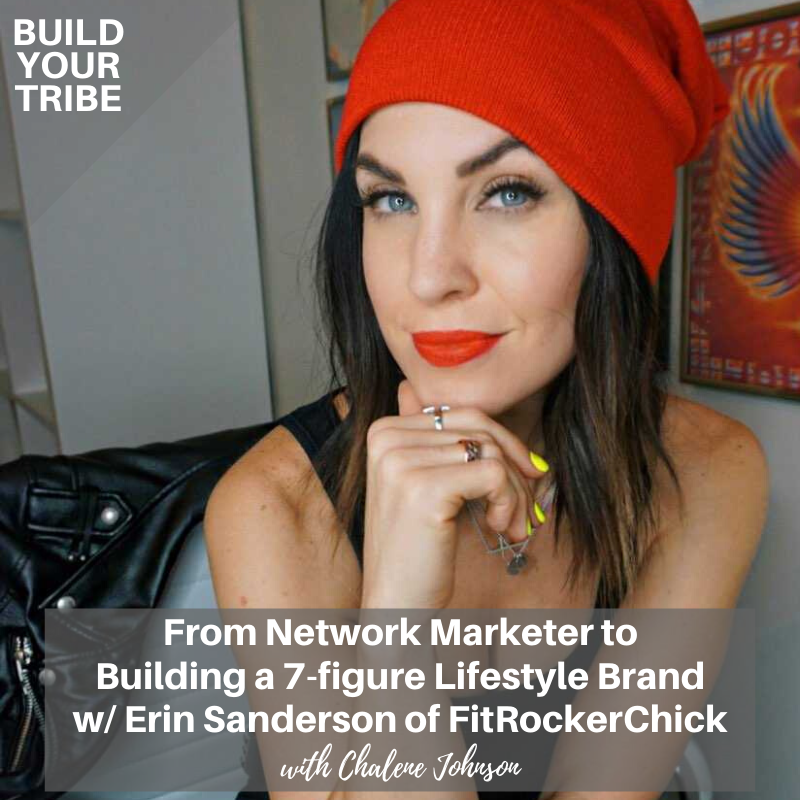 Important Links from the Show
Click here to subscribe to Build Your Tribe!
Learn more about Erin at fitrockerchick.com
Follow Erin on Instagram @ fitrockerchick
Go to Erin's Live Event: fitrockerchick.com/LiveEvent
If you liked this episode, check out Episode #226 – How to Rebrand Yourself or Transition Your Brand with Zenovia Andrews 
Leave me a message about this episode!
To submit requests for The Chalene Show: thechaleneshow@chalenejohnson.com
To submit requests for Build Your Tribe: buildyourtribe@chalenejohnson.com