Family drama is all too relatable, isn't it? Everyone has experienced it on some level. Including, Bret and I. So, how should one deal with it? Do you confront the situation head on or do you avoid it and hope it just goes away? In this CarSmart edition, your fave husband and wife (yeah, I said it) share some awesome tips on how we've dealt with conflicts within our family — which you'll definitely find super helpful! (Even if we don't see eye to eye on all situations.)
You'll find:
Bret's 2 solutions for family drama
Why there's often jealousy between parents and their parents
Candid stories from Bret and I about tension within our families and how we dealt with them
What one of my mentors said to me that put things about parenting into perspective
Thoughts on how you and your relatives should feed your kids
Tips for what to look for in a babysitter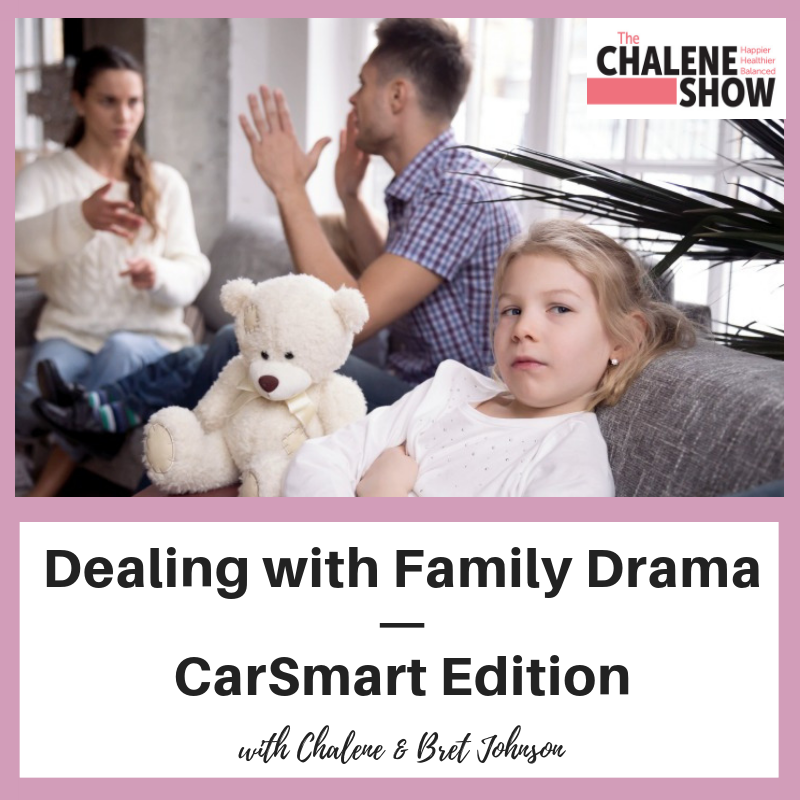 Important Links from the Show
Click here to subscribe to The Chalene Show!

If you liked this episode, check out Episode #315 – Divorce Chat: Finding Peace & Making the Most of the Situation (Car Smart)
Leave me a message about this episode!
To submit requests for The Chalene Show: thechaleneshow@chalenejohnson.com
To submit requests for Build Your Tribe: buildyourtribe@chalenejohnson.com