Wow! Can we just all agree that 2020 has been crazy weird and very stressful for so many? Just when we feel like we have a handle on what's going on in the world… a new curve ball gets thrown in! So today, in Part 1 of a 2-part series, I'll share actionable tips — you can start right now — that'll help you feel and be more positive! And, not to mention, bring us ALL together. Please remember, the one thing you do have control over is YOU!
You'll find out…

What the majority of diseases (we die from) can be mostly attributed to

The things I'm worried about at this time

Why I'm particularly proud of my audience these days

How I underestimated my followers this past week

Why it's imperative to give yourself a time out (and why it's not the same as staying silent)

What I've learned about myself when I respond emotionally to people (when I disagree on something)

Why it's impossible to change someone's mind with the intent of doing so

Why you should seek out things that support your feelings vs beliefs

How I've been implementing more positivity into my life re: social media

What I want you to have the most open heart and mind for

Why and how to guard your positive and loving state of mind

My reminder that you don't have to prove you're right

The things I ask myself when I find I'm getting defensive
Why I enjoy running
The importance of keeping yourself accountable to your self care (and how to do that)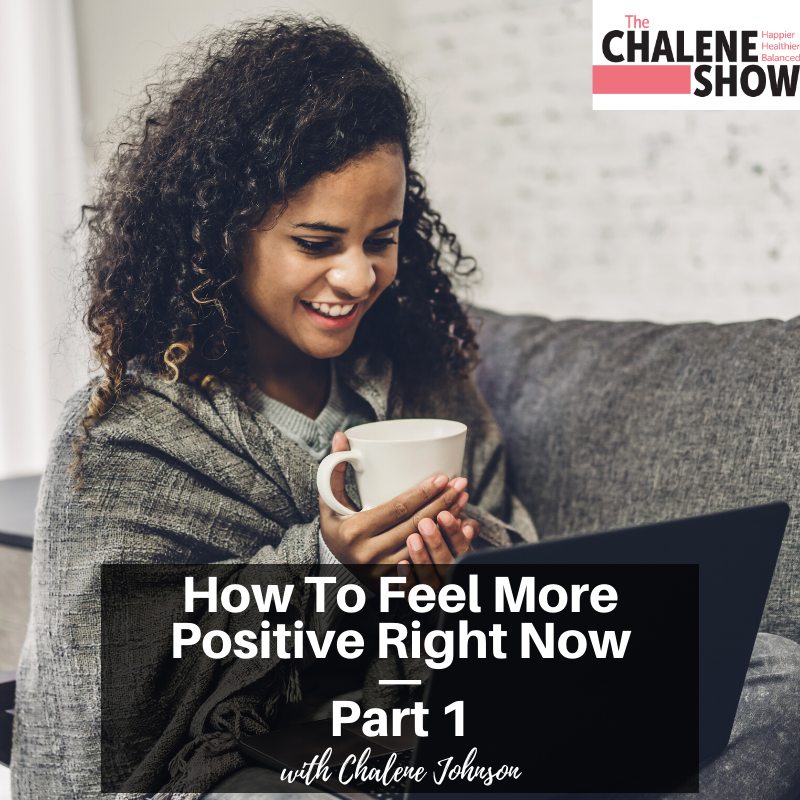 Important Links from the Show
Click here to subscribe to The Chalene Show!
If you liked this episode, check out Episode #528 – 5 Ways To Stop Negative Self-Talk
Leave me a message about this episode!
To submit requests for The Chalene Show: thechaleneshow@chalenejohnson.com
To submit requests for Build Your Tribe: buildyourtribe@chalenejohnson.com