Welcome to Part 2 of this series on positivity. I feel this episode is, perhaps, even more important than the last. Today, you'll find 6 additional actionable steps — things you can actually do NOW — on how to be more positive. You'll learn how being positive is a skill that truly serves you and everyone in your life. Bottom line: We all need to be more loving and open-minded, especially in our current times. This show will help you get there!
You'll find out…
The importance of having balance in your life re: letting go of social media, the news, etc.
What I call Post & Go
Why you need (and what is) a mind-shifting mantra
My 2 current everyday mantras
How to forgive (plus, a new take on forgiveness)
How to get people you love to feel heard (i.e., unconditional love)
The importance of finding someone in your life who makes you feel calm
Why the best thing you can do for yourself

— and those in your life —

is a very specific kind of self-care
How to make the most out of a moving meditation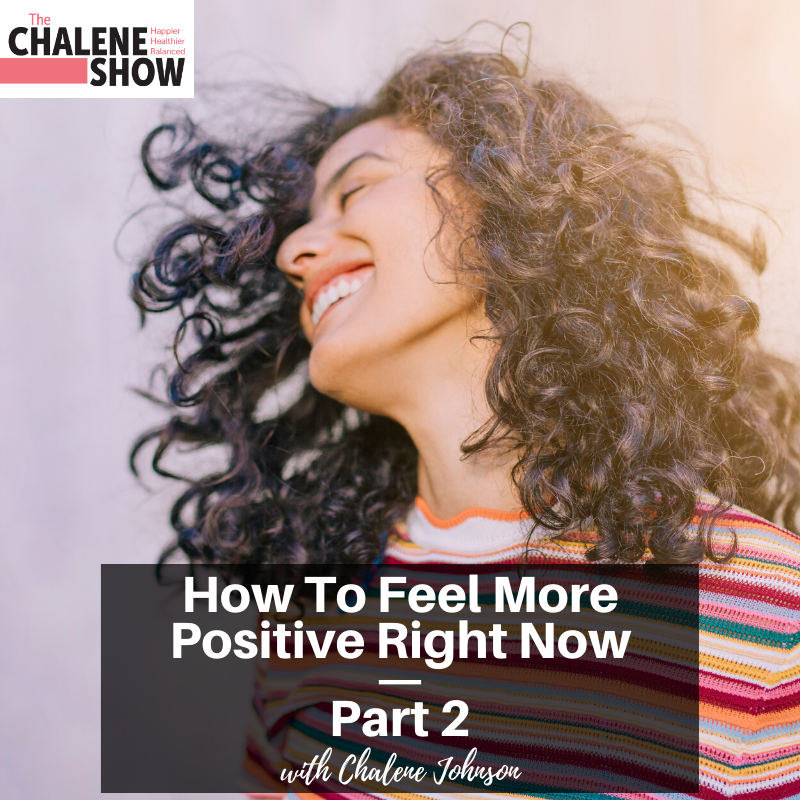 Important Links from the Show
Click here to subscribe to The Chalene Show!
Moving Meditations to Try:  
If you liked this episode, check out Episode #572 – How to Feel More Positive Right Now | Part 1
Leave me a message about this episode!
To submit requests for The Chalene Show: thechaleneshow@chalenejohnson.com
To submit requests for Build Your Tribe: buildyourtribe@chalenejohnson.com