Body Image, physical confidence, body shaming, dieting, excessive exercsing, striving for physical perfection, worrying that you're too big, too small, too tall or that because you're brother or sister has a "better body" that somehow you're just not as loveable. Well, that's what were talking about in this three part series.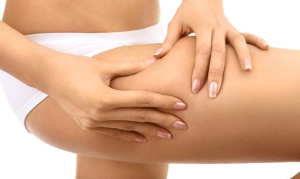 This series is sponsored by me! Yup… me! Chalene Johnson. And I'd love to share with you my simple tips to boost confidence. To watch the free video please go to http://www.chalenejohnson.com/confidencetips
I start this series off by sharing with you a very real, very personal and, well, very disturbing experience I've had with my own body image over the past 10 years while starring in fitness video and being positioned as a celebrity fitness expert.
In this epiosdoe I share with you my honest, very raw and very in the moment feelings about making more fitness programs and how the experience often leaves me feeling insecure, defeated or that I've disappointed "the marketing machine" because of my own personal beliefs on what's healthy and what's not for me.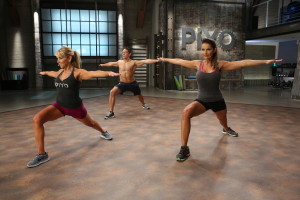 This series has been desigend to help you fall in love with exercise and to spend less time worring about weight loss, body perfection and more time thinking about fitness for health. Each of my guests will share their own experience and each will be very different.
I hope you'll share this episode with someone you love! I hope you know you are enough. Health and fitness is something we should all pursue becaue it makes us happy, confident and honors our ability to move and love the way we feel!
If you enjoy the show I sure hope you'll subscribe and download a bunch of shows! This is my labor of love. It's hours and hours of discussions, best tips, expert and know-how intended to make your life even better!
Please connect with me!
I encourage you to check out…
My Business Podcast: http://tinyurl.com/buildtribe
Leave me a voice memo: http://www.ChaleneJohnson.com/podcast
Chalene on Facebook: www.facebook.com/chalene
Chalene on Instagram: www.instagram.com/chalenejohnson
Chalene on Pinterest: www.pinterest.com/chalenejohnson
Chalene on Twitter: www.twitter.com/chalenejohnson
Some of my other Instagram Accounts:
http://www.instagram.com/InstagramImpact
http://www.instagram.com/PushMeDaily
http://www.instagram.com/Homeworkouts_4u
http://www.instagram.com/ChalenesFashion
Helpful Resources:
Chalene's Courageous Confidence Club: www.courageousconfidenceclub.com
This program gives you the tools you need to build confidence in every area of your life. You are supported by a group of people who are going through the program with you and are a sounding board for decisions and opportunities. This program will get you unstuck from your current situation and will teach you the steps needed to get your life in the direction you want!
For help with goal setting and determining your life's priorities, check out Chalene's 30 Day Push Program: www.30daypush.com
For health and fitness advice from Chalene, head to www.cj7day.com to download her FREE program with complementary workout videos!