After Monday's episode (525) — "Hey, Moms! Stop Pretending!" — tons of messages came in asking me for suggestions on how to hire in-home help. And so, I decided to do an immediate follow-up episode with all the relevant resources (no matter where you live) and tips you need when it comes to adding assistance for getting your house together. 
You'll find out…
My love language(s)

My favorite site for everything from laundry to child care to special needs care, etc.

General recommendations for how to write an ad for in-home help

My recent successful experience with help around the home

How much you can expect to pay for a house manager (in California)

A range of duties your household mgr might do

The process I choose to go through — from phone interview to in-person interview — when hiring someone who responds to my

ad

The most important thing to consider when hiring someone for help

What questions you should and should not ask when interviewing someone for in-home help

Real-life examples of questions I ask prospective help

Why I suggest to always say you're hiring for a temporary position

The ONE household duty I recommend getting help for first 

How often you should have a housekeeper come by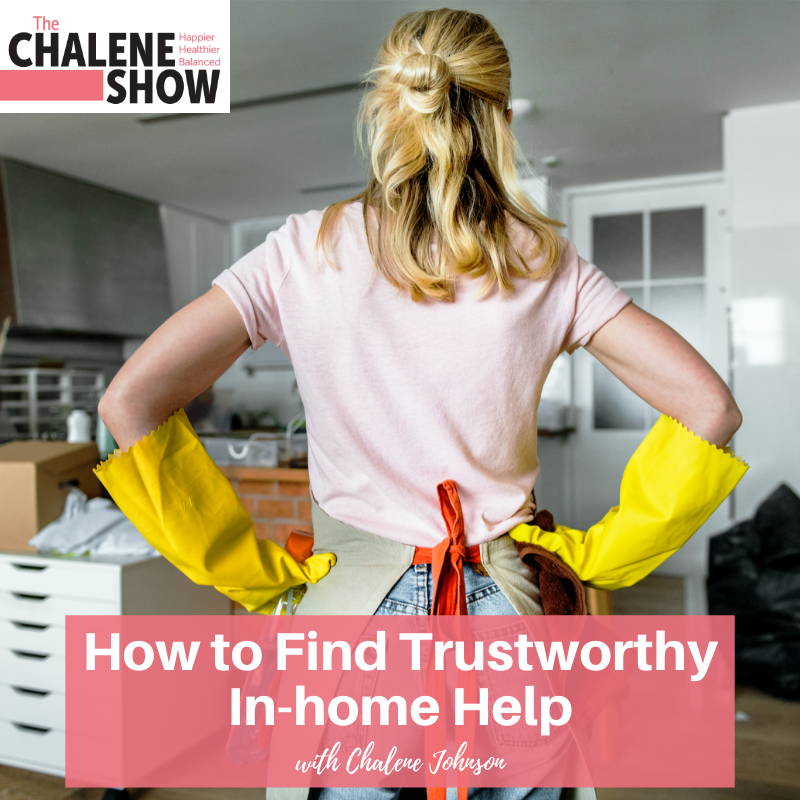 Important Links from the Show
Click here to subscribe to The Chalene Show!
Be sure to go to chalene.com/HouseHelp to get your free guide 
If you liked this episode, check out Episode #525 – Hey, Moms! Stop Pretending!
Leave me a message about this episode!
To submit requests for The Chalene Show: thechaleneshow@chalenejohnson.com
To submit requests for Build Your Tribe: buildyourtribe@chalenejohnson.com