"Batch producing" content is a familiar term. For some, it may be a very helpful and productive way to create content. But for people who find it hard to focus for long periods of time, batching may not be the most strategic tool. So, on today's Quick Tip Tuesday, Brock shares an alternative way (his personalized productivity hack) to create content for those who have a short attention span.
You'll find out:
What exactly is batch producing content
Why batch producing works for so many
Why batch producing content isn't doable for Brock
Why batch producing doesn't work for so many
What is chunk producing content
Examples of chunk producing
Why focusing on ONE step (in the process) at a time is key for productivity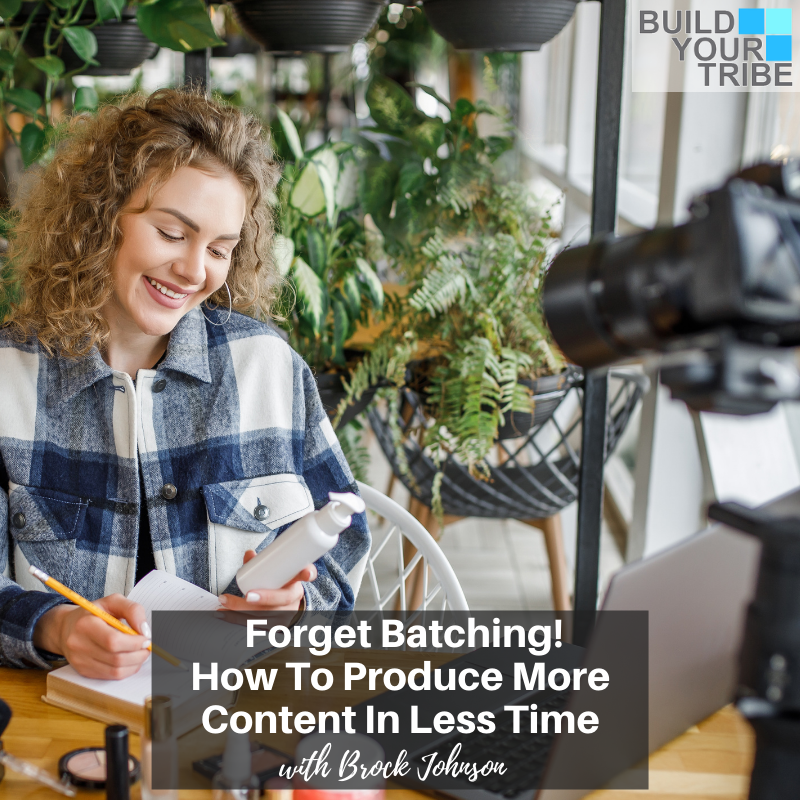 Important Links from the Show
Click here to subscribe to Build Your Tribe!
Click here to rate and review!
Make sure you scroll down, tap to rate with 5 stars, and then select, "Write a Review." Then be sure to DM me with a screenshot and I'll do my best to read your review on the air! 
Check out InstaClubHub!! The ONLY All-In-One Instagram Resource Community Designed To… Grow Your Following and Reach More Customers on Instagram™ (All in Just Five Minutes a Day!)
If you liked this episode, check out Episode #507 – Branding Basics | Quick Tip Tuesday
Leave me a message about this episode!
To submit requests for The Chalene Show: thechaleneshow@chalenejohnson.com
To submit requests for Build Your Tribe: buildyourtribe@chalenejohnson.com