"The fortune is in the follow-up" — a quote made famous by Jim Rohn —  has inspired many, but today's guest has taken it to a whole new level. Sally Sparks-Cousins has literally built her entire business around the follow-up philosophy! Today, Brock and Sally cover why human to human connection is so valuable in growing a business and the importance of setting up systems / automation within your business.
You'll also find out:
Sally's backstory
How Covid changed Sally's business, if at all
How Sally serves her clients
All the platforms / tech Sally specializes in
How Marketing Impact Academy proved the catalyst in Sally's business life
Sally's business success trajectory
Sally's current niche (and how much she makes a month)
Why and how MIA continues to serve Sally
The environment Sally has created inside her community
What MIA taught Sally that proved game-changing
What is the emotional cycle of an entrepreneur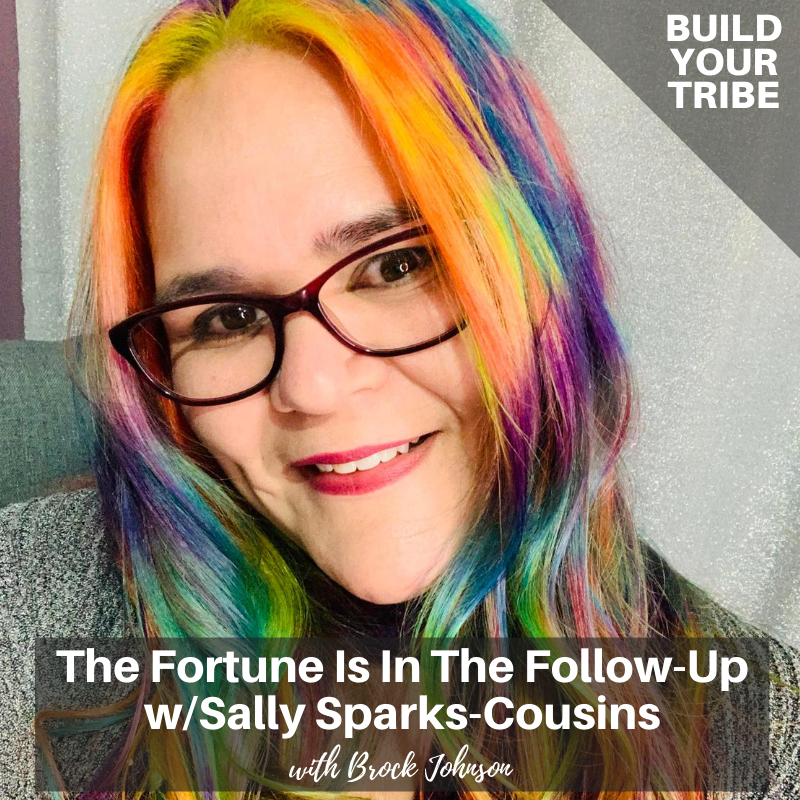 Important Links from the Show
Click here to subscribe to Build Your Tribe!
Click here to rate and review!
Make sure you scroll down, tap to rate with 5 stars, and then select, "Write a Review." Then be sure to DM me with a screenshot and I'll do my best to read your review on the air! 
Learn more about Sally at, www.sparkleclassacademy.com
Follow Sally on Instagram, @sallysparkscousins 
Follow Sally on Facebook, SallySparksCousins
Sparkle On Con Event, www.sparkleoncon.com
Get your Freebie, The 9-Touch Automated "Follow-Up" System
If you liked this episode, check out Episode #401 – 56% increase in Sales with One-click Sales Cross Promotions and Downsells 
Leave me a message about this episode!
To submit requests for The Chalene Show: thechaleneshow@chalenejohnson.com
To submit requests for Build Your Tribe: buildyourtribe@chalenejohnson.com