Entrepreneurs hate being told what to do and love being the boss — but will often have things on the to-do list that are just not getting done. I'm the first to admit that I have a million great ideas. And I'm also great at starting things but not always great at completing them. Today's Quick Tip is all about how and why an accountability partner will help you finish what you started!
You'll also find out:
The likelihood of accomplishing goals when you announce them publicly
The likelihood of accomplishing goals when you have an accountability partner
How to find an accountability partner
What to look for in an accountability partner
Examples of how to communicate with your accountability partner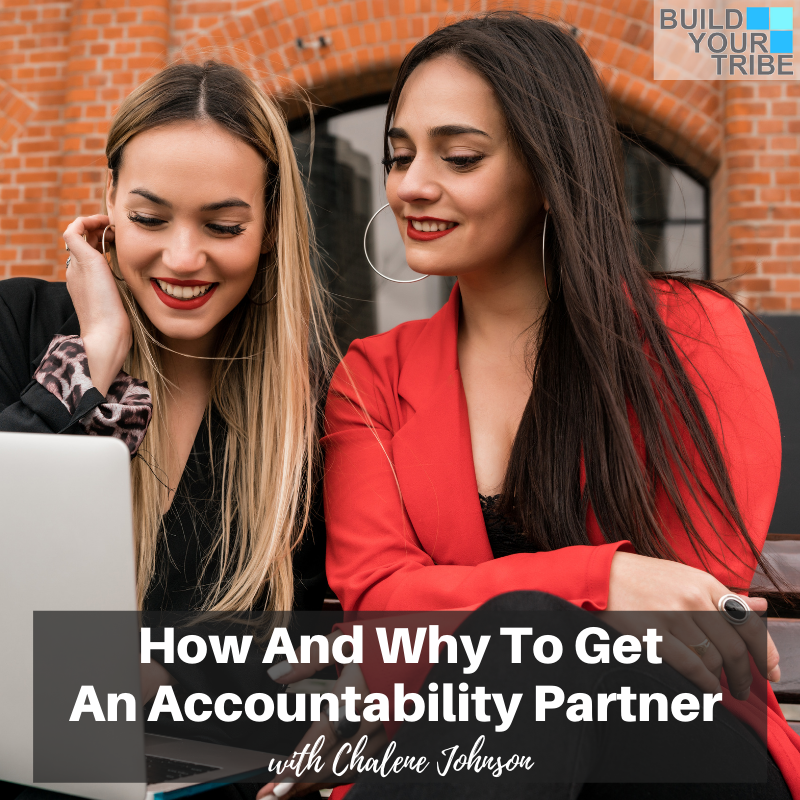 Important Links from the Show
Click here to subscribe to Build Your Tribe!
Click here to rate and review!
Make sure you scroll down, tap to rate with 5 stars, and then select, "Write a Review." Then be sure to DM me with a screenshot and I'll do my best to read your review on the air! 
If you liked this episode, check out Episode #449 – Advice for Easily Distracted Entrepreneurs | ADHD Management
Leave me a message about this episode!
To submit requests for The Chalene Show: thechaleneshow@chalenejohnson.com
To submit requests for Build Your Tribe: buildyourtribe@chalenejohnson.com