Do you have a product — physical, digital or perhaps even a freemium — you're trying to sell, but just don't know how to get it in front of your audience? Well, Shopify may be your answer! Today, Brock talks with Shopify expert Kait Fontenot. They'll explain all things Shopify, including: who should be using it, pricing, and tips to get you started!
You'll find out:
Why Shopify is one of the biggest/most popular resources online for hosting your shop
The benefits to Shopify over other hosting platforms
What coding experience you need, if any, to navigate Shopify
Who should consider opening a Shopify shop
Do you need a previous website (like a blog) to use Shopify?
The first steps to start your shop on Shopify
How to make your products stand out on Shopify
Mistakes to avoid when building your Shopify shop
What the launch process might look like for your product (while using Shopify)
How SEO works with Shopify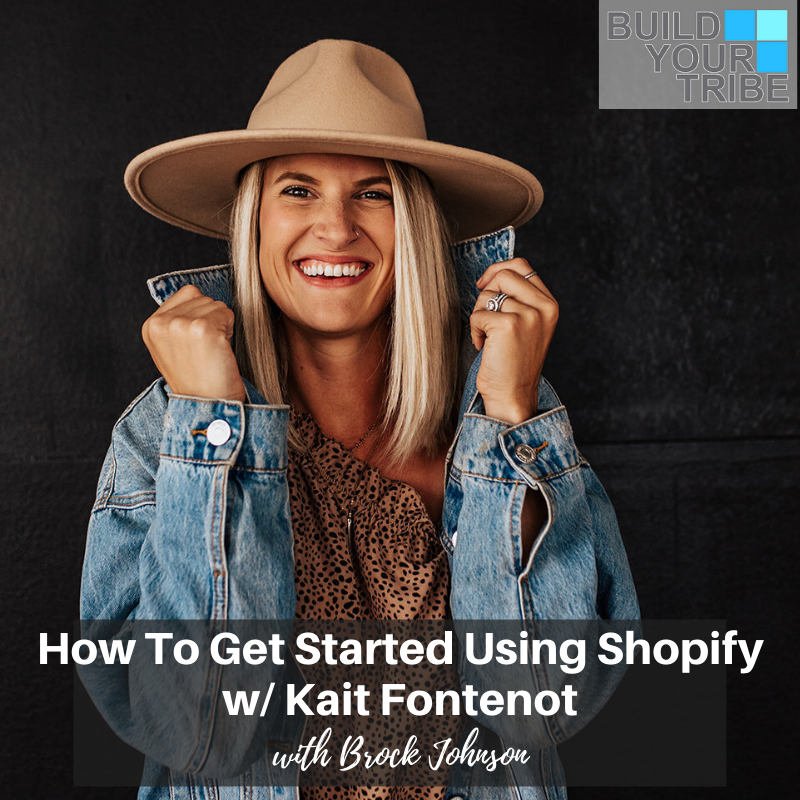 Important Links from the Show
Click here to subscribe to Build Your Tribe!
Make sure you scroll down, tap to rate with 5 stars, and then select, "Write a Review." Then be sure to DM me with a screenshot and I'll do my best to read your review on the air! 
Learn more about Kait at Lovekait.com
Follow Kait on Instagram @kaitlinfontenot
If you liked this episode, check out Episode #498 – How to Price Your Product Service or Offer for Profit
Leave me a message about this episode!
To submit requests for The Chalene Show: thechaleneshow@chalenejohnson.com
To submit requests for Build Your Tribe: buildyourtribe@chalenejohnson.com