As entrepreneurs, we all know that at least 50% of the emails sent to our list won't get opened. And we also know how important it is to communicate with our customers off of social media. So, how do we get that one golden email address from our customers that will, ultimately, result in a much higher open rate? Today, on this Quick Tip Tuesday, I'll break down how I feel you can make that happen!
You'll find out:
The inspiration behind this episode
The information that should be included in your very 1st email to a new customer
Why (at least) 50% of those who give you their email are giving one they rarely check
How my weekly newsletter has evolved
What I do to ensure my email cycles / funnels work
My recent experience with one of my own email campaigns that wasn't converting
Why people who have millions of followers often struggle to get to sales
The amount of time I suggest you dedicate each week to growing your email list (and how to best utilize that time)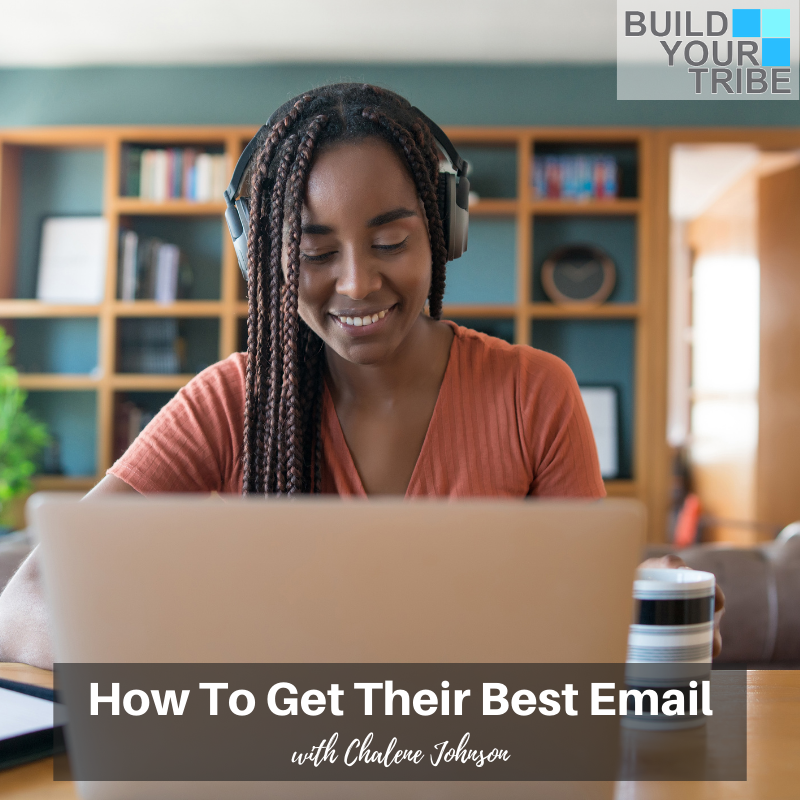 Important Links from the Show
Click here to subscribe to Build Your Tribe!
Click here to rate and review!
Make sure you scroll down, tap to rate with 5 stars, and then select, "Write a Review." Then be sure to DM me with a screenshot and I'll do my best to read your review on the air! 
Learn more about Mia at www.miafinnegan.com
Follow Mia on Instagram @Mia_Finnegan
If you liked this episode, check out Episode #409 – Setting up Your Email List
Leave me a message about this episode!
To submit requests for The Chalene Show: thechaleneshow@chalenejohnson.com
To submit requests for Build Your Tribe: buildyourtribe@chalenejohnson.com