Today, you get both Brock and I together in person! We're answering rapid-fire questions — submitted by our Instagram audience — all on starting a business, growing a business and so much more!
You'll hear:
How to decide between an LLC and DBA
How to structure your schedule when you're building a brand while, also, working a business
The ideal platform to build your business
Tips for beginners to earn passive income
How to start to build a clientele
Where to start if you have no money/network/followers, etc.
Thoughts on writing an eBook to launch your biz
How to handle your competition climbing the ladder of success
Where/how to get a mentor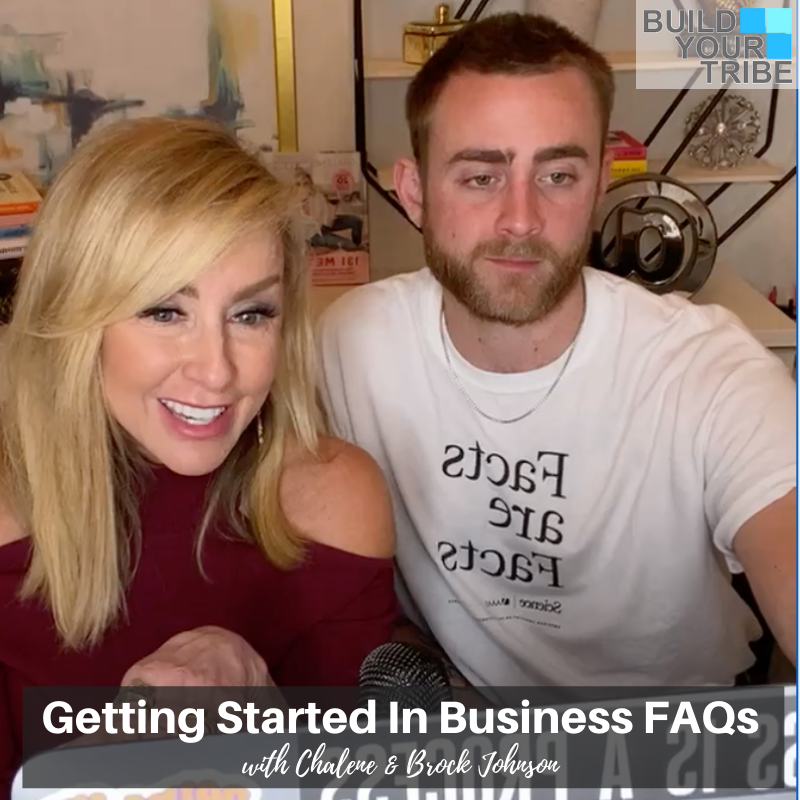 Important Links from the Show
Click here to subscribe to Build Your Tribe!
Click here to rate and review!
Make sure you scroll down, tap to rate with 5 stars, and then select, "Write a Review." Then be sure to DM me with a screenshot and I'll do my best to read your review on the air! 
Check out InstaClubHub! The ONLY All-In-One Instagram Resource Community Designed To… Grow Your Following and Reach More Customers on Instagram™ (All in Just Five Minutes a Day!)
If you liked this episode, check out Episode #544 – When To Change Your Niche 
Leave me a message about this episode!
To submit requests for The Chalene Show: thechaleneshow@chalenejohnson.com
To submit requests for Build Your Tribe: buildyourtribe@chalenejohnson.com