On today's episode, I talk with Meredith Moore Crosby (author, speaker, mom) about getting unstuck from overwhelm. Whether you're currently struggling on a personal level or with all that is going on in the world — from to Covid to racial inequality — it is my sincere hope that this show provides the tips you need to bring calm into your daily life.
You'll find out:
Meredith shares her backstory
How / when Meredith developed a condition that mimicked a brain tumor (including, losing her sight) and fully recovered
When Meredith realized one gets unstuck over and over again in life
How to know if we're self aware
What Meredith defines as Invisible Injury
The power of using the words, "I really want to understand your experience" to open dialogue and building a relationship
Why I keep reminding myself I'm not behind but not a journey
Why self-compassion and love, on both sides of the aisle, is what allows us to build relationships
One of the 1st things we can do every morning to get unstuck
The #1 reason people stay stuck
A daily practice that'll help you get unstuck
How to identify the people on social media who have a negative impact on your thinking
How to be unproductive in a way that actually serves your best interest
Can you ignore what's going on in the world and maintain authenticity?
The importance of remembering you are always worth your time
Why so many of us are afraid to go deep and look within
Why seeking a therapist is crucial to personal growth
The significance of an abundance mindset and gratitude (and what it looks like in practice)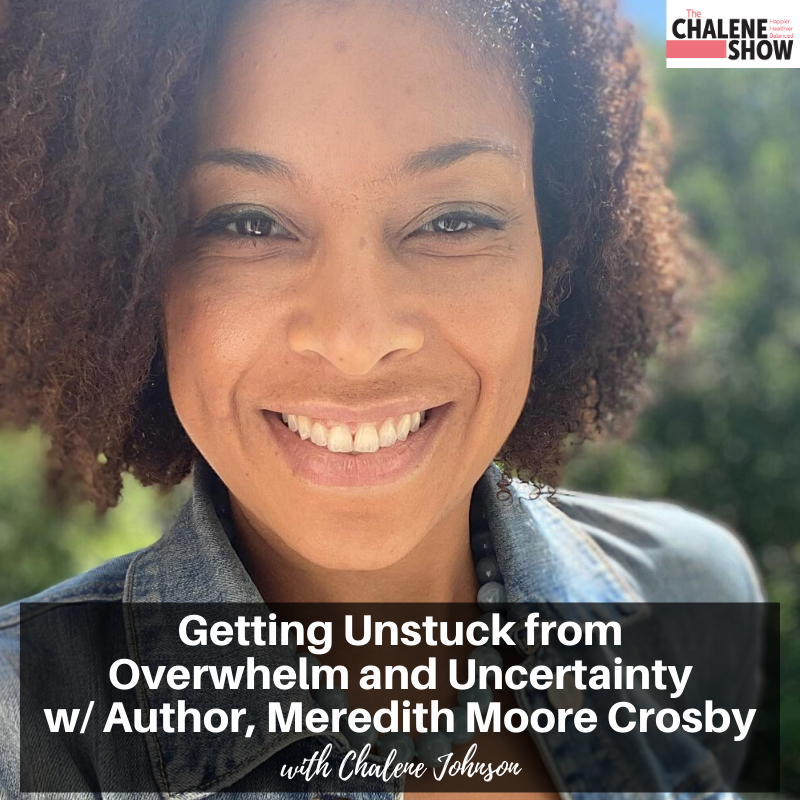 Important Links from the Show
Click here to subscribe to The Chalene Show!
Follow Meredith on Instagram @MeredithMCrosby
Subscribe to Meredith's Podcast, Getting Unstuck
Learn More about Meredith at Gettingunstuckguide.com
Join the Free Gratitude Challenge
Click here to rate and review!
Make sure you scroll down, tap to rate with 5 stars, and then select, "Write a Review." Then be sure to DM me with a screenshot and I'll do my best to read your review on the air! 
If you liked this episode, check out Episode #432 – Are You Self-Sabotaging Your Life? | CarSmart Edition
Leave me a message about this episode!
To submit requests for The Chalene Show: thechaleneshow@chalenejohnson.com
To submit requests for Build Your Tribe: buildyourtribe@chalenejohnson.com