Do you post constant free content online — blogs, podcasts, IGTVs, YouTube videos — and wonder if it's just too much? Like, will it / can it ever make you money? In this episode, I'll uncover why the important relationships you've developed by offering free content can — in the long run — bring substantial income.
You'll also find out:
My own struggle with this topic
Questions to consider every time you wonder if you should be giving something away for free
What you're really doing when sharing free content
The major difference between premium content and free content
How to differentiate ourselves from other people on the market
Why being a terrible student might mean you're a great teacher
Why people are willing to make an investment to save time
How to get people to invest in your product / service after they've already consumed it for free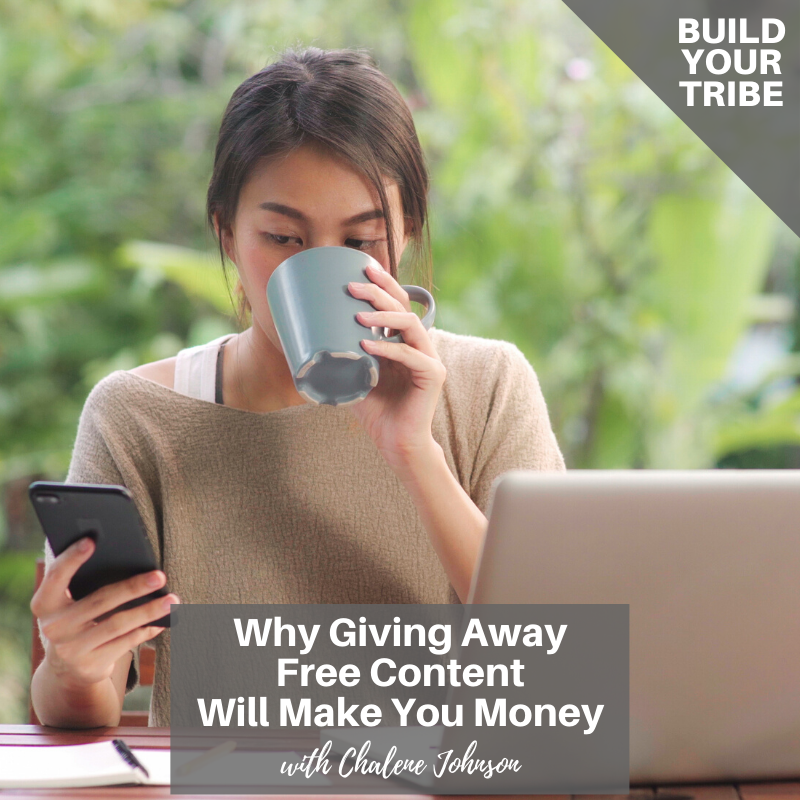 Important Links from the Show
Click here to subscribe to Build Your Tribe!
Click here to rate and review!
Make sure you scroll down, tap to rate with 5 stars, and then select, "Write a Review." Then be sure to DM me with a screenshot and I'll do my best to read your review on the air! 
Learn more about Marketing Impact Academy
If you liked this episode, check out Episode #330 – Checklist to Monetize Your Social Media | Quick Tip Tuesday
Leave me a message about this episode!
To submit requests for The Chalene Show: thechaleneshow@chalenejohnson.com
To submit requests for Build Your Tribe: buildyourtribe@chalenejohnson.com