In this Quick Tip Tuesday, Brock asks the question, "Are you mindlessly consuming or are you thoughtfully creating?" To better illustrate his question, Brock challenged himself to maintain his consistency/growth/posting on Instagram — but with no more than one hour per day dedicated to the platform! Today, he'll share the process, including: the results and the practices he put in place to adhere to this schedule.
You'll find out:
Brock's current level of consistency
How Brock handles his direct messages
Do you need a team, like Brock, to grow on IG with little time on the platform?
How outsourcing played a role in Brock's success
How many minutes per day Brock, ultimately, is on IG
Brock's takeaway for you re: how to really look at your time on social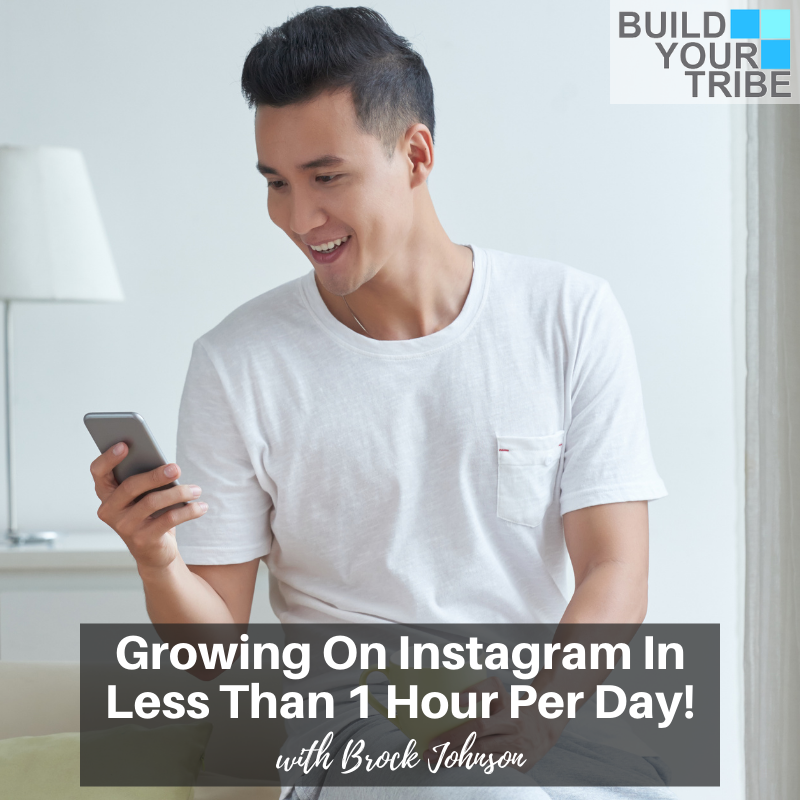 Important Links from the Show
Click here to subscribe to Build Your Tribe!
Click here to rate and review!
Make sure you scroll down, tap to rate with 5 stars, and then select, "Write a Review." Then be sure to DM me with a screenshot and I'll do my best to read your review on the air! 
Check out InstaClubHub! The ONLY All-In-One Instagram Resource Community Designed To… Grow Your Following and Reach More Customers on Instagram™ (All in Just Five Minutes a Day!)
Check out this episode on outsourcing, "This Might Be Why Your Business is Stuck"
Check out this episode on chunking content, "Forget Batching"
Check out MarketingHarry on Instagram
Leave me a message about this episode!
To submit requests for The Chalene Show: thechaleneshow@chalenejohnson.com
To submit requests for Build Your Tribe: buildyourtribe@chalenejohnson.com