In this episode, I welcome back Mike Lee — former world-class boxer and one of the founders of Soul CBD. Mike discusses how natural supplementation played a big role in his career as a fighter, all the benefits of CBD, what to look for in a CBD product, the importance of 3rd party lab testing, traditional vitamins vs gummy supplements and why supplements are NOT one size fits all.
You'll also find out:
My thoughts when I first saw gummy vitamins for adults
Mike's trajectory, from chronic illness / anxiety to medication-free
Why people experience CBD differently
Ways to absorb CBD that affect the bioavailability
Why hemp/marijuana has been demonized over the years, according to Mike
Will CBD get you high?
Why you have to look out for lab testing re: CBD companies
How to make a gummy that is helpful/efficacious/tasty
Ingredients to avoid in gummies
The rewards I feel taking gummies
Is the trend of gummies going to continue to grow?
Recommendations for kids re: taking gummies
What might be a concern re: melatonin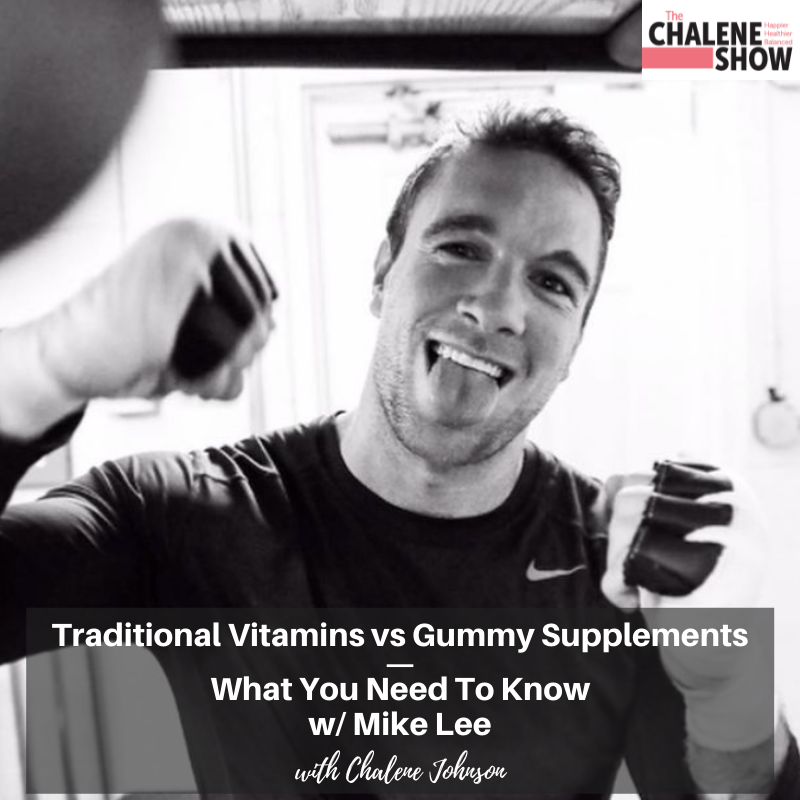 Important Links from the Show
Be one of the first to try the new Sleepi Gummies at MySoulCBD.com/Chalene and get 15% off
Click here to subscribe to The Chalene Show!
Click here to rate and review!
Make sure you scroll down, tap to rate with 5 stars, and then select, "Write a Review." Then be sure to DM me with a screenshot and I'll do my best to read your review on the air! 
Learn more about Mike at, MikeLeeBoxing.com
Follow Mike on Instagram and Facebook
Check out the previous episode with Mike and Angie Lee: Understanding CBD
Leave me a message about this episode!
To submit requests for The Chalene Show: thechaleneshow@chalenejohnson.com
To submit requests for Build Your Tribe: buildyourtribe@chalenejohnson.com