Did you know that scientists can look at your gut microbiome composition and tell with 90% accuracy if you are obese or lean? Scientists have also discovered that certain gut microbes help shape your body and keep obesity at bay — which means if you're having trouble losing weight, your microbiome could be the culprit. This will be a two-part interview with Viome CEO, Naveen Jain. Naveen is an entrepreneur and philanthropist driven to solve the world's biggest challenges through innovation. In today's Part 1 episode, we're going to discuss the huge importance the gut microbiome plays on our overall health. Plus, Mr. Jain informs us of a test anyone can take that can predict the future of your overall health in regard to nearly every chronic disease so many suffer from.
You'll find out…
Why I was blown away by Viome (when testing it)

What the test included

How I vet products and tests and why I will always give you all options

Naveen's backstory

How the idea for Viome was born

Why healthy foods may not be healthy for you

Why sharing the same dinner as your family may not be a good idea

What is RNA and why you need to know about it

How Viome differs from other microbiome tests

The problem with most DNA testing

Why pharmaceutical companies, according to Naveen, don't want to cure anything

How you will, eventually, be able to make the choice to never be sick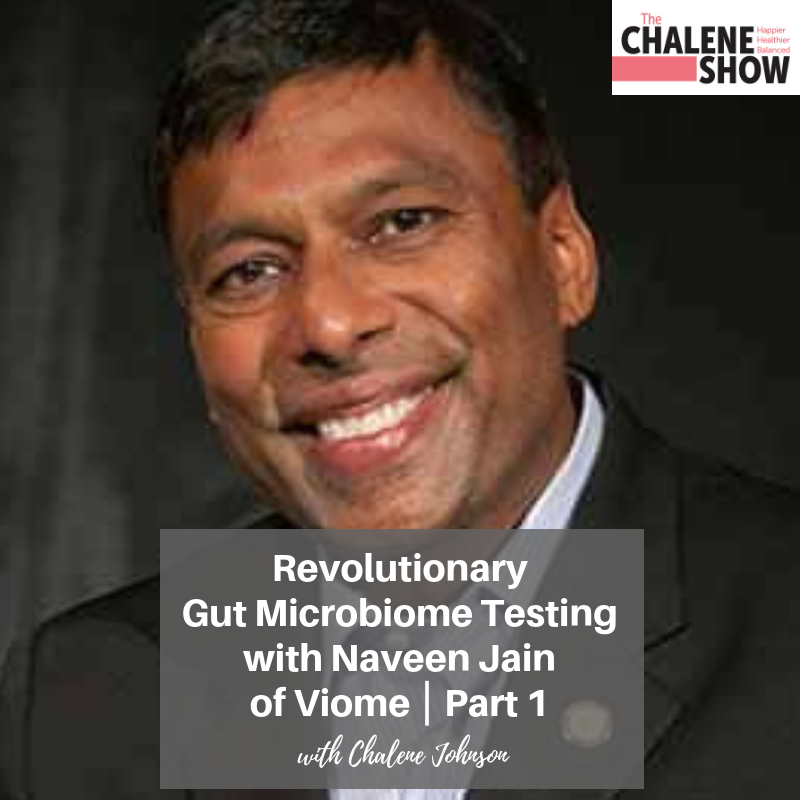 Important Links from the Show
Click here to subscribe to Build Your Tribe
Get to the bottom of what foods are right for you and discover how optimizing the activity of your gut can dramatically improve the condition of your health. Go to chalene.com/VIOME (enter code: PHASEITUP for a special discount!)
Leave Naveen a message on Instagram
Follow Naveen on Facebook
Check out Naveen's Website
If you liked this episode, check out Episode #309 – Leaky Gut: What You Need to Know
Leave me a message about this episode!
To submit requests for The Chalene Show: thechaleneshow@chalenejohnson.com
To submit requests for Build Your Tribe: buildyourtribe@chalenejohnson.com