Welcome to part 2 of my interview with Naveen Jain, CEO of Viome. In today's episode, we take a closer look at how it is we are quickly nearing a time when chronic disease becomes optional — a choice, if you will. We, as consumers — for the first time ever — have access to testing, results, and recommendations without a doctor's order. This is due to breakthrough science & the development of cutting edge, reliable, and affordable technology… available to us from the comfort of our own homes. Your results can be delivered to an app! Talk about life changing!
You'll find out…
My personal experience using Viome and how I've noticed the product evolve over the years

What Viome is able to predict re: your present and future health

What limits us from achieving our goals in life

The difference between Viome and a food allergy / sensitivity test

How and why some food that used to be healthy for us can become unhealthy for us (and vice versa)

How gut issues can transfer to the brain (e.g., Parkinson's, Alzheimers, etc.)

What goes into the Viome testing (from home)

Naveen's personal story with how he turned his mom's health around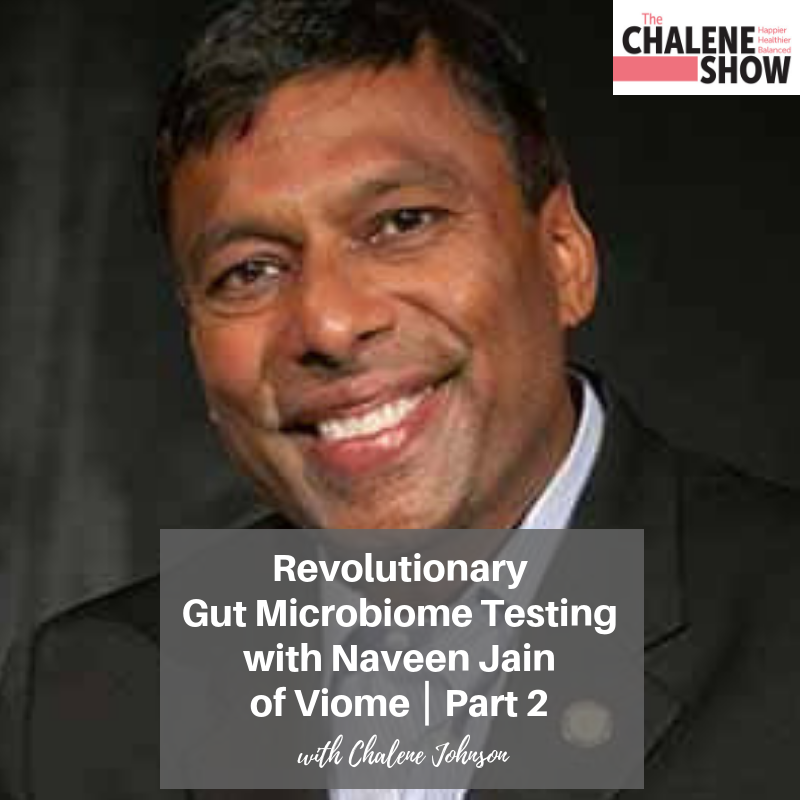 Important Links from the Show
Click here to subscribe to The Chalene Show!
To Listen to Part 1 of this series "Revolutionary Gut Microbiome Testing with Naveen Jain of Viome" Go Here
Get to the bottom of what foods are right for you and discover how optimizing the activity of your gut can dramatically improve the condition of your health. To get $25 off your test go to chalenejohnson.com/VIOME
Leave Naveen a message on Instagram
Follow Naveen on Facebook
Check out Naveen's Website
Leave me a message about this episode!
To submit requests for The Chalene Show: thechaleneshow@chalenejohnson.com
To submit requests for Build Your Tribe: buildyourtribe@chalenejohnson.com