Today, I'll share with you the concept of habit stacking. This scientifically proven method teaches you how to form habits — that become so routine — you never have to think about doing them. You'll get an inside look at my own healthy habit stacking, including: my daily routine that ensures I stay on track with daily health goals.
You'll find out:
A Harvard study that shows the surprising difference between the brains of babies vs adults
The biological process in our brain that allows us to form habits
How to no longer rely on discipline, but habit
Why forming a habit takes 21 or 30 days is a myth
How I define a habit
Why you should think of ONE habit that, if done daily, would change your game
Why habit formation is dependent upon the internal reward we feel for following through
What exactly is habit stacking
My personal daily habits that keep me healthy, from water consumption to facial care
How to form weekly habits vs daily habits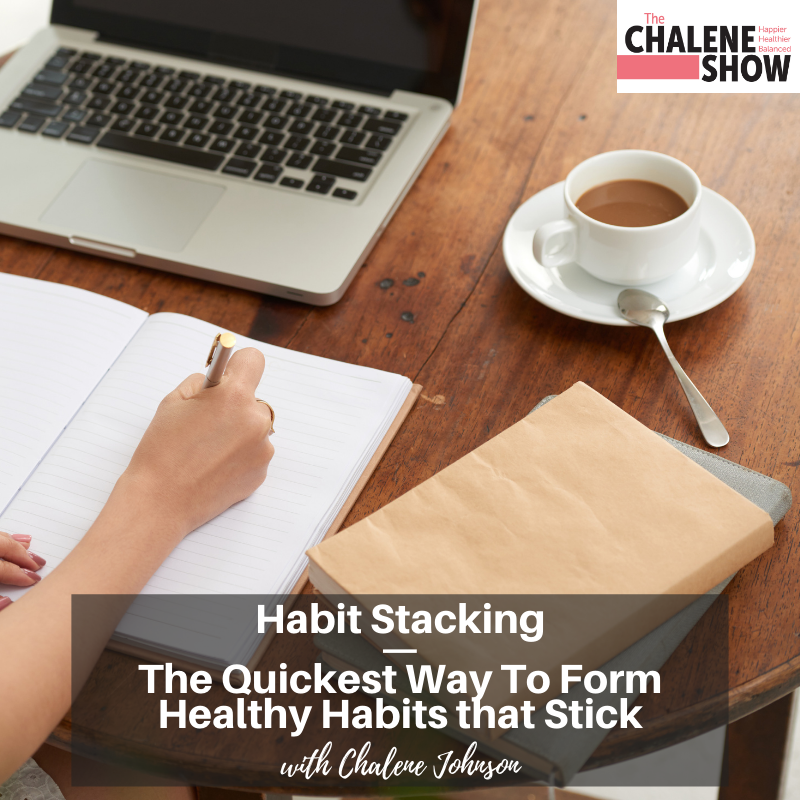 Important Links from the Show
Click here to subscribe to The Chalene Show!
Click here to rate and review!
Make sure you scroll down, tap to rate with 5 stars, and then select, "Write a Review." Then be sure to DM me with a screenshot and I'll do my best to read your review on the air! 
The New & Improved, habit-based, Phase It Up!
TSF Travel Pill Vitamin Medication Holder Dispenser Organizer
Check out the MicrodermMD Home Microdermabrasion System
Check out The Spin Tray
And for SO MANY MORE OF MY FAVE THINGS, GO HERE!
If you liked this episode, check out Episode #535 – Improve your Exercise Habit using The Tiny Habits Method with Stanford Behavior Expert BJ Fogg
Leave me a message about this episode!
To submit requests for The Chalene Show: thechaleneshow@chalenejohnson.com
To submit requests for Build Your Tribe: buildyourtribe@chalenejohnson.com