Today, I welcome Ashley Sweeney (our lead dietitian for Phase it Up) back to the show! You'll hear us discuss how to get your health on track by building the right habits — ensuring you won't feel like you're on a diet or restrictive plan. We'll also share why and how 131 Method evolved into Phase it Up and just what you can expect with this super exciting new platform!
You'll also find out:
A brief rundown of my personal health journey which, ultimately, led to the creation of 131 Method
The 1 thing that makes the biggest difference between 131 Method and Phase It Up
What we forgot to focus on when we created 131 Method
What has made a real positive change for members of PIU that wasn't available in 131
Why focusing on habit formation is instrumental and beneficial in diet
What is diet phasing
Why your health is more important now than it's ever been
What is the Target Phase and how it helps you build lean muscle while shedding pounds
How the PIU community stands out from all other "diet" programs
The personal coaching aspect of PIU that I'm loving and so are the members
How to know where to start after signing up for PIU
Why PIU doesn't include workouts
How PIU is different from a diet plan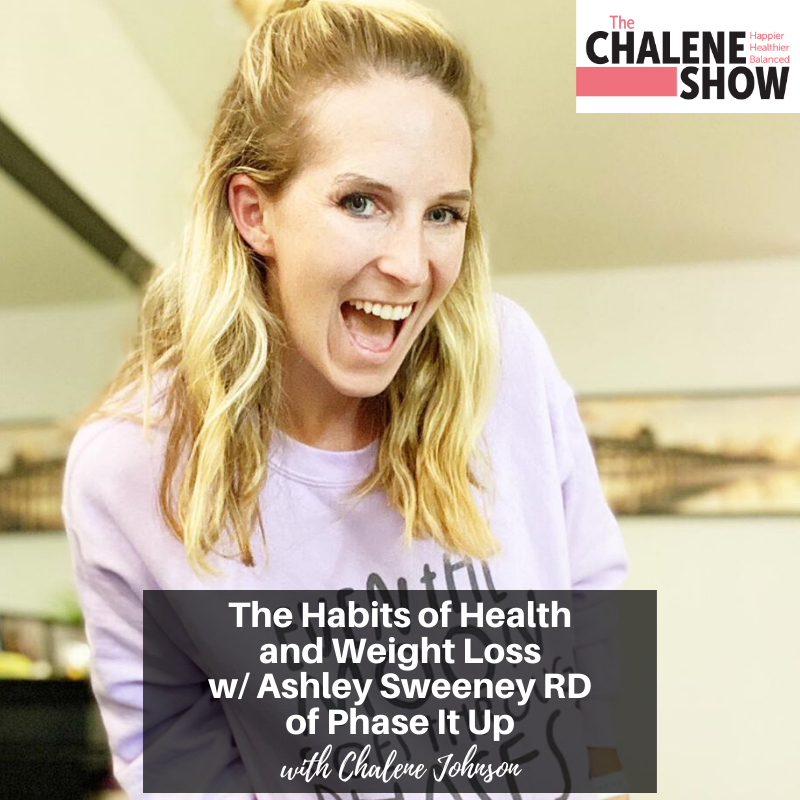 Important Links from the Show
Click here to subscribe to The Chalene Show!
Click here to rate and review!
Make sure you scroll down, tap to rate with 5 stars, and then select, "Write a Review." Then be sure to DM me with a screenshot and I'll do my best to read your review on the air! 
Learn more about Phase it Up by going to: PhaseItUp.com/podcast
Follow Ashley on Instagram at: AshleySweeneyRD
If you liked this episode, check out Episode #535 – Improve your Exercise Habit using The Tiny Habits Method with Stanford Behavior Expert BJ Fogg
Leave me a message about this episode!
To submit requests for The Chalene Show: thechaleneshow@chalenejohnson.com
To submit requests for Build Your Tribe: buildyourtribe@chalenejohnson.com