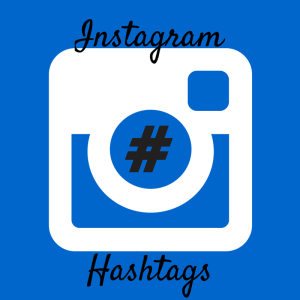 This episode is all about Instagram!  About what you need to do to attract your targeted tribe. I know you want to reach new people and build a bigger tribe, and this comes with serving new people and attracting people who don't know you. So this is all about me sharing with you, where I think Instagram is going.
There are some BIG things going on that would hint that instagram is about to expand and give us some of the tools we love on Facebook…Exciting right!?
Topics discussed in this episode:
-The recent changes made to the popular page.
-Why hashtags are so important.
-The metrics Instagram uses to determine what photos go into your explorer page.
-Tips for figuring out which hashtags you should be using and best practices you should follow so you don't get banned.
-How to properly use hashtags: how to post hashtags, how often you can delete and re-post, which ones to not use.
-TIP: Create a list on your phone or on a piece of paper of all the hashtags that target your audience.
-Hyperlaps pro's and con's.
Links from this episode:
Instagram Business Blog: Business.instagram.com
Instagram Impact from Chalene (on Instagram): instagram.com/instagramimpact
Instagram Your Brand on Pinterest: http://www.pinterest.com/chalenejohnson/instagram-impact-your-brand-strategic-tips-for-bus/
Training:
http://www.chalenejohnson.com/uncategorized/part-2-10-instagram-essentials-from-instagram-expert-chalene-johnson-for-growing-your-brand-with-social-media/
Social Media Examiner with Chalene Johnson: http://www.socialmediaexaminer.com/tag/chalene-johnson/
Instagram TIPS: http://blog.kajabi.com/post/85134449104/kajabi-chalk-talk-episode-8-5-instagram-tips-from-a
Chalene Johnson's 7 Day Eat Clean Train Mean Program: www.cj7day.com
Chalene Johnson's Instagram Impact Program: http://www.chalenejohnson.com/instagram-impact/
Chalene Johnson's 30 Day PUSH Program: www.30daypush.com
BlueHost web hosting: http://www.bluehost.com/track/teamjohnson