Only the brave are willing to look at what they've done for the past 12 months and ask themselves where they may have misstepped, what things they could do better, and how they can improve their lives. Well, if you want to get more out of life, you MUST be brave! On this episode, Chalene will share steps you can put into action TODAY to make 2020 the best year of your life so far!
You'll find out…
How to take

a quick inventory of the 10 most important areas of your life

A detailed description of each of these 10 areas (with personal anecdotes to help clarify) and how to rate them

How to understand and implement your personal rankings (in these 10 categories) and put them into action today

Why people don't realize they're often putting emphasis on the wrong goals

How to maximize New Year's goals the right way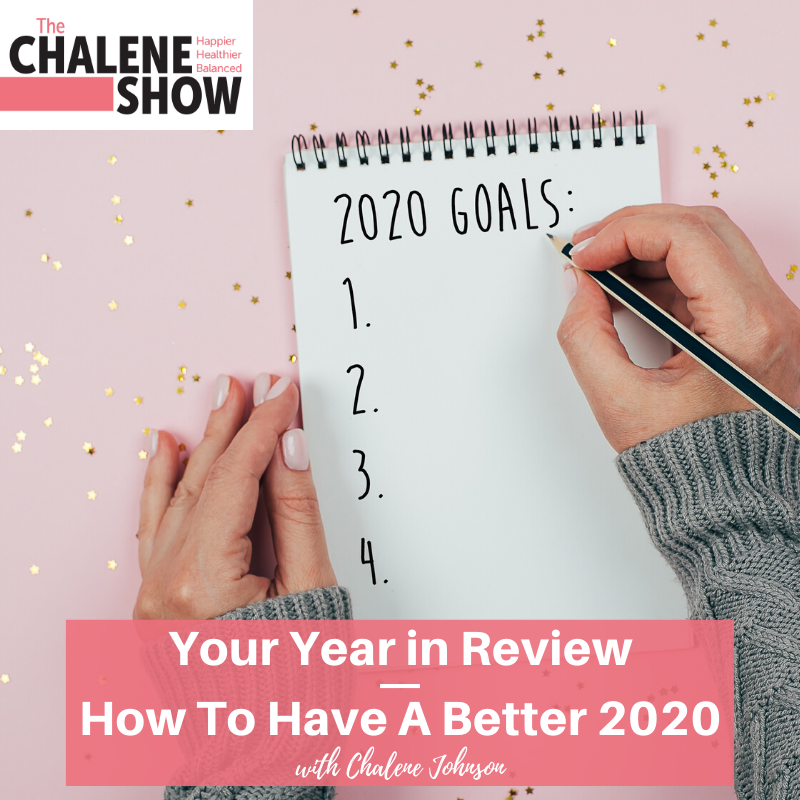 Important Links from the Show
Click here to subscribe to The Chalene Show!
The New Queen Bee Journals (for goal setting magic) are here but in limited numbers! Be sure to order yours quick before they sell out: www.pushjournal.com
If you liked this episode, check out Episode #366 – How to Finish What You Started and Stop Quitting
Leave me a message about this episode!
To submit requests for The Chalene Show: thechaleneshow@chalenejohnson.com
To submit requests for Build Your Tribe: buildyourtribe@chalenejohnson.com