In prior episodes, I've covered the topic of eating disorders — from orthorexia to my personal struggles with diet and nutrition. But today's show is all about red flags for you, the listener. You'll learn the signs to look out for that may suggest you're developing an eating disorder (for the first time) or slipping back into the grips of one.
You'll find out:
Why we, as a culture, are often unable to recognize symptoms of disordered eating
How much your thinking should be about food / weight
Why / when lying about your diet becomes a problem
When the joy / empowerment you feel around food is a bad thing
Why behaviors associated with eating disorders (often) don't have much to do with your weight
How I used to convince myself that my unhealthy fitness / diet behaviors were okay
How social media can play a negative role in one's body image
Why it's imperative to consider whether or not you use food as a coping mechanism
When it's time to reach out to someone you trust
Why / how it's possible to be free from the struggle of eating disorders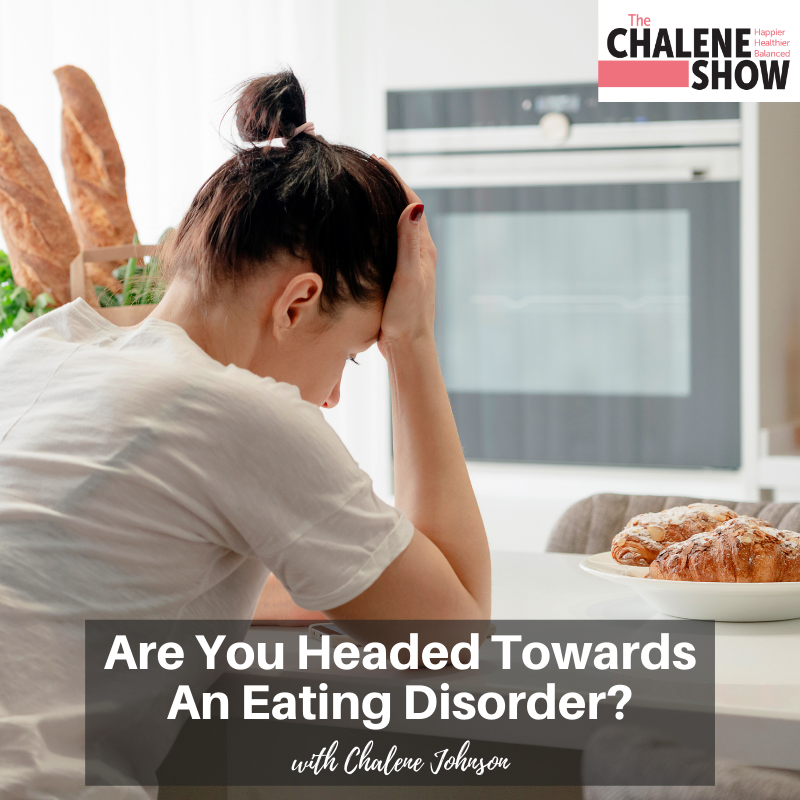 Important Links from the Show
Click here to subscribe to The Chalene Show!
Click here to rate and review!
Make sure you scroll down, tap to rate with 5 stars, and then select, "Write a Review." Then be sure to DM me with a screenshot and I'll do my best to read your review on the air! 
Work with Dr. Mcayla by going to: drmcayla.com/consultations/
Follow Dr. Mcayla on Instagram @drmcayla
If you feel you have an eating disorder, learn more and how to get help by going to: www.nationaleatingdisorders.org
6 Signs you may have an eating disorder
Other Episodes on the topic of Eating Disorders
Leave me a message about this episode!
To submit requests for The Chalene Show: thechaleneshow@chalenejohnson.com
To submit requests for Build Your Tribe: buildyourtribe@chalenejohnson.com