A full circle moment for me today! I'm bringing back my very first guest of The Chalene Show, Brendon Burchard – who also happens to be a dear friend! Brendon is considered one of the world's best high performance coaches. He is also one of the most watched, quoted, and followed personal development experts in history. In this episode, we're discussing productivity and all the ways you can develop high performance habits in every area of your life!
You'll hear…
The myth behind the majority requiring certain hours of the day carved out for best productivity (e.g., working out in the morning, etc.)

If you're trying to develop a habit, should you focus on what feels best or the anchor?

How to create consistency

What NOT to do first thing in the AM

What you SHOULD do before you begin the work day (if you want to be productive)

How to use "anticipation" and "visualization" to conquer your day

What is the #1 challenge people have? And no, it's not fear.

How to make a mindset shift when you're afraid to dream big

What are the 4 great fears

How does anyone know with certainty that they are in alignment?

Brendon's personal story as to why he only recently began introducing his wife to the public and how he nurtured their relationship during his rise in notoriety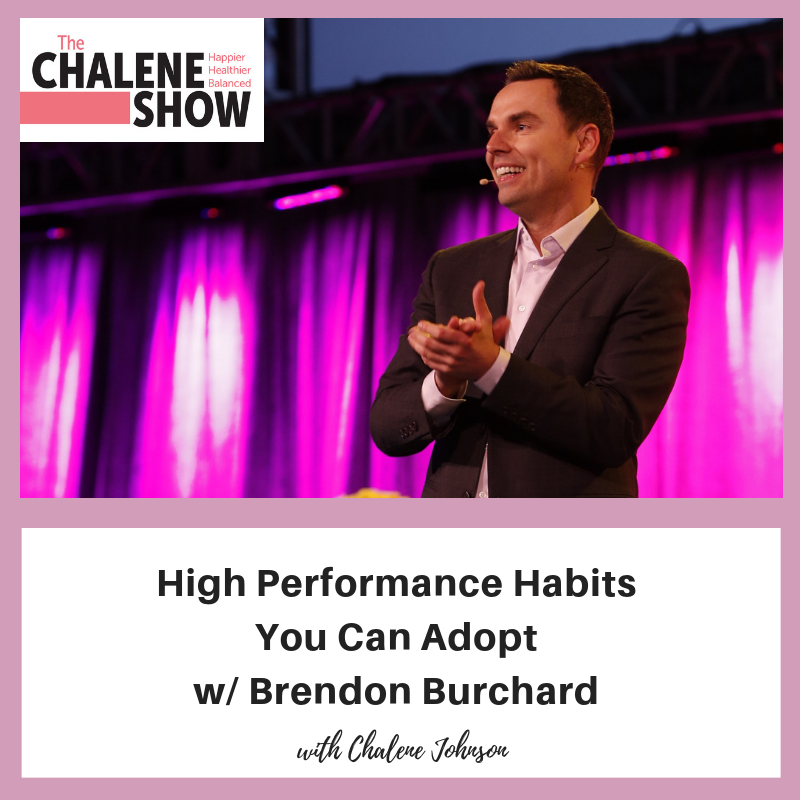 Important Links from the Show
Follow Brendon!
Click here to subscribe to The Chalene Show!
ThirdLove (don't forget you get 15% off when you use this link)

Sleep Number 360 limited edition, currently 50% off
If you liked this episode, check out Episode #320 – Stop Putting It Off | Top Tips to Overcome Procrastination Now
Leave me a message about this episode!
To submit requests for The Chalene Show: thechaleneshow@chalenejohnson.com
To submit requests for Build Your Tribe: buildyourtribe@chalenejohnson.com