Have you ever gotten an email or letter from a law firm accusing you of violating copyright law? You may be surprised that this happens all the time and is not always legit. Today, I explain the law, when you should be worried, when you can ignore it (and trust it's a scam), and what you need to do to avoid this ever happening to you.
You'll find out:
What is the DMCA
Personal experiences in our businesses involving scams and copyright infringement
Examples of copyright infringement
Our recent issue with a law firm re: copyright laws
What the "shakedown" often includes
What happens when you try and fight
When you should be in touch with a lawyer
How to proceed with these troll-like law firms
The gamble Bret and I took early on in our business life re: hiring legal counsel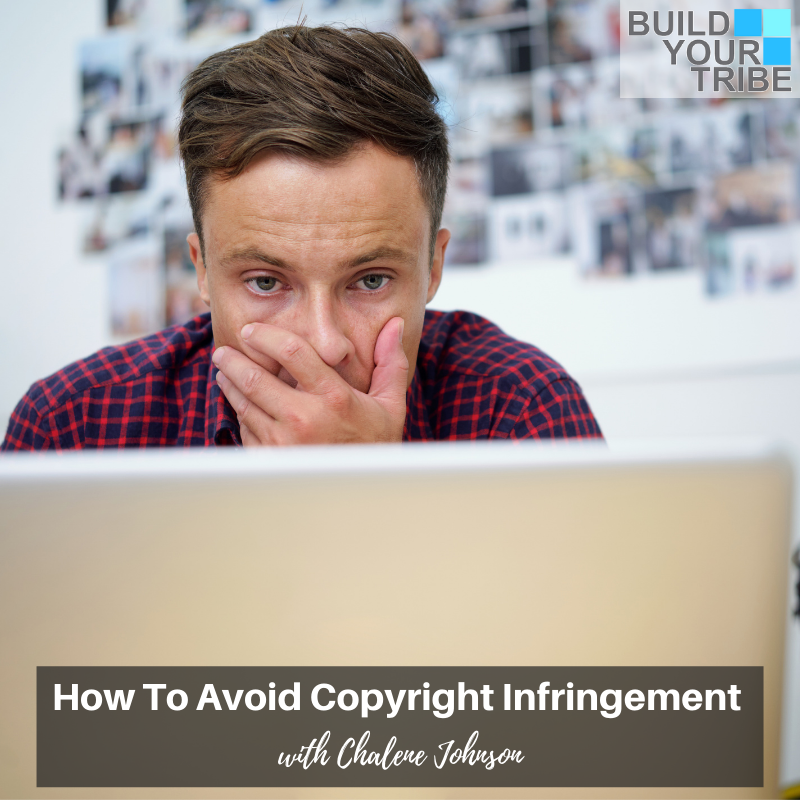 Important Links from the Show
Click here to subscribe to Build Your Tribe!
Click here to rate and review!
Make sure you scroll down, tap to rate with 5 stars, and then select, "Write a Review." Then be sure to DM me with a screenshot and I'll do my best to read your review on the air! 
Check out InstaClubHub! The ONLY All-In-One Instagram Resource Community Designed To… Grow Your Following and Reach More Customers on Instagram™ (All in Just Five Minutes a Day!)
If you liked this episode, check out Episode #534 – How to Prepare for Big Changes in Business and Life
Leave me a message about this episode!
To submit requests for The Chalene Show: thechaleneshow@chalenejohnson.com
To submit requests for Build Your Tribe: buildyourtribe@chalenejohnson.com