Can you build one of America's fastest growing companies by focusing on value and community? Well, based on the success of Question Nutrition, the answer is a resounding, "Yes!". I speak with Tom Bilyeu, the co-founder and President of Question Nutrition – the second fastest growing company in the United States. We talk about mirror marketing, developing both a corporate culture and a customer culture, and what's really important in business. Quest's success can't be denied and so every entrepreneur will benefit from listening to what Tom has to say/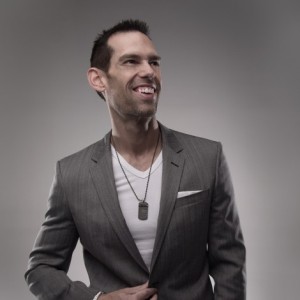 Quest Nutrition co-founder and President Tom Bilyeu didn't start out in the health-food business. Before turning his focus to creating nutritious snacking options, the University of Southern California graduate had a successful career in the technology sector, serving as the CMO of Awareness Technologies for almost eight years. After the sale of the data loss company in 2010, Bilyeu started to seek new opportunities that he could feel passionate about. A shared love of fitness and passion for healthy eating brought him together with Awareness Technologies' founders, Ron Penna and Mike Osborn. Unable to find a protein bar that wasn't full of sugars and additives, the co-founders took inspiration from the homemade nutrition bars Penna's wife, Shannan, would send into the Awareness Technologies' office.
Armed with rolling pins, knives, and idealism, the three partners starting crafting the first Quest Nutrition Bars from a small commercial kitchen in 2010. From the launch of their first two flavors that year, the business experienced continuous growth. Soon they were purchasing their first machinery to produce the bars, then customizing that machinery to their specific needs, and eventually developing a host of other flavors and products. Despite struggles in mass producing the product while maintaining the ideals it was founded on, Quest Nutrition has managed to see continuous rapid expansion while holding to their principles. Now a thriving company of 630 employees, they offer more than fifteen flavors of QuestBars, as well as various other products, including protein powders, pasta, chips, and peanut butter cups. The El Segundo, California made Inc Magazine's list of the 5000 fastest-growing companies in the United States in 2014, coming in as the second-fastest-growing company in the nation that year.
For more information, visit http://www.questnutrition.com/.
Also, check out Tom's Instagram: https://instagram.com/tombilyeu/.
****
Want more great tips and resources on improving balance, energy, organization, health fitness, relationships, focus, faith and happiness? Each episode of my podcast, The Chalene Show is designed to give you strategies and simple steps you can implement today to become a better, more balanced, happier version of yourself. LISTEN NOW!
Already a devoted listener to The Chalene Show? Leave a voice message about what topics you'd like to hear on the show or your feedback on a particular episode >> LEAVE A MESSAGE. Chalene would also love for you to leave a review on iTunes! It's kind of like her tip jar >> LEAVE A REVIEW.
Helpful Resources:
Chalene's Courageous Confidence Club: www.courageousconfidenceclub.com
This program gives you the tools you need to build confidence in every area of your life. You are supported by a group of people who are going through the program with you and are a sounding board for decisions and opportunities. This program will get you unstuck from your current situation and will teach you the steps needed to get your life in the direction you want!
For help with goal setting and determining your life's priorities, check out Chalene's 30 Day Push Program: www.30daypush.com
For health and fitness advice from Chalene, head to www.cj7day.com to download her FREE program with complementary workout videos!
Connect with Chalene:
Chalene on Facebook: www.facebook.com/chalene
Chalene on Instagram: www.instagram.com/chalenejohnson
Chalene on Pinterest: www.pinterest.com/chalenejohnson
Chalene on Twitter: www.twitter.com/chalenejohnson
Chalene on Youtube: www.youtube.com/chalenejohnson
Some of my Instagram Accounts:
www.instagram.com/instagramimpact
www.instagram.com/homeworkouts_4u