I hope you got a chance to listen to the last episode with BJ Fogg, author of the book "Tiny Habits" — which proved a major game changer for me. Well, in today's CarSmart, I'll build on Mr. Fogg's amazing formula! Specifically, on how to stop the bad habits that keep us from taking our lives to the next level! With detailed personal anecdotes that illustrate the power of taking baby steps, you're guaranteed to walk away with the tools needed for a much more productive life!
You'll find out…
How Tiny Habits influenced massive change in 131 Method

Why your habits must be positive-based

Why we should stop judging our current habits — good or bad

The major habit — that had a negative trickle down effect on my life — I decided to change first

The power of identifying the props built around your bad habit (and how to do so)

The value of

brainstorming a list of all the realistic ways that make it much harder for your bad habit to occur

The nighttime / morning habits I recently changed that have brought so much happiness and productivity to my life

My 2 questions for you to help me with future episodes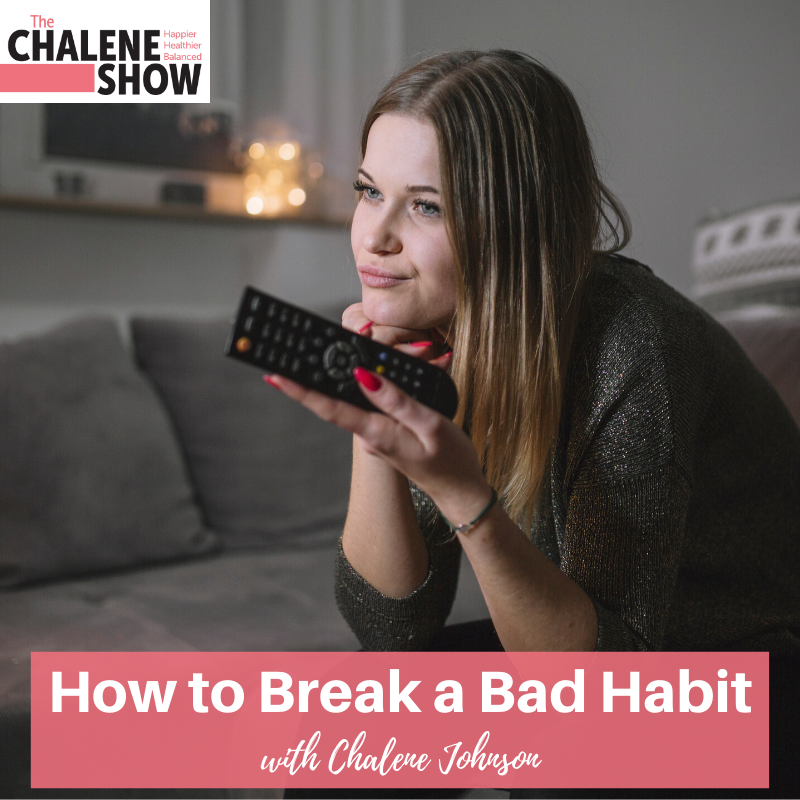 Important Links from the Show
Click here to subscribe to The Chalene Show!
Get Relax Melodies
Get the book, Tiny Habits
Follow BJ on Instagram @bjfogg
Learn more about Push Goal Coaching
If you liked this episode, check out Episode #535 – Improve your Exercise Habit using The Tiny Habits Method with Stanford Behavior Expert BJ Fogg
Leave me a message about this episode!
To submit requests for The Chalene Show: thechaleneshow@chalenejohnson.com
To submit requests for Build Your Tribe: buildyourtribe@chalenejohnson.com