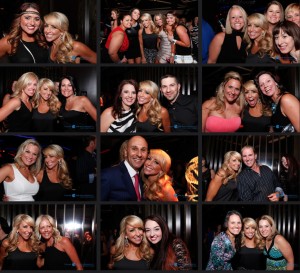 Even though this episode is all about complaining, I want to start it off by thanking you for your support of the Chalene Show!  I can't do this without you guys… Seriously!
We've been taught not to complain…but sometimes the right kind of complaint, with proper intention is not just okay, but down right necessary!  In this episode I take you through different types of complaints and how each one can determine the result.
Three types of complaining:
Therapeutic complaint – get it off your chest. Be very careful with this type of complaint. When done with gratitude… It's safe. No harm is intended and most importanly the person you're complaining to knows you really don't mean it, kinda.  I give you a personal example of a Girlfriend of mine.
Denegrate Complaint – Done to belitle, to punish or hurt, to undermine, based sometimes in jealous, or malicious intent. We discuss the source to whom you're complaining and the fact that this type of complaining is never healthy.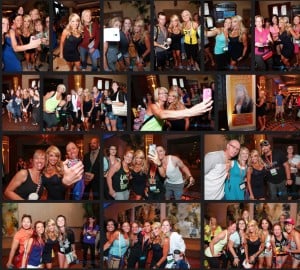 Constructive Complaint – Your complain is directed to the right person. Your intention is only to improve things for yourself and others. Your delivery is thoughtful, well researched, kind and without emotion.
Links from this episode:
https://www.pinterest.com/chalenejohnson/beachbody-summit-2014-pictures/
http://www.tbbeventpics.com/Coach-Summit-2014/Chalene-PM-06192014/
http://www.tbbeventpics.com/Coach-Summit-2014/06202014-Chalene-Star-Diamond-/
http://www.tbbeventpics.com/Coach-Summit-2014/06212014-Super-Workout/
http://www.tbbeventpics.com/Coach-Summit-2014/Chalene-PM-06192014/
Hey! Did you know Build Your Tribe has been resurrected? We had so many request to revive this show, so we brought it back. Listen Now >> https://itunes.apple.com/us/podcast/build-your-tribe
Already a devoted listener to The Chalene Show? Leave me a voice message about what topics you'd like to hear on the show or your feedback on a particular episode >> LEAVE A MESSAGE. I would also love for you to leave me a review on iTunes! It's kind of like my tip jar >> LEAVE A REVIEW.
Helpful Resources:
Chalene's Courageous Confidence Club: www.courageousconfidenceclub.com
This program gives you the tools you need to build confidence in every area of your life. You are supported by a group of people who are going through the program with you and are a sounding board for decisions and opportunities. This program will get you unstuck from your current situation and will teach you the steps needed to get your life in the direction you want!
For help with goal setting and determining your life's priorities, check out Chalene's 30 Day Push Program: www.30daypush.com
For health and fitness advice from Chalene, head to www.cj7day.com to download her FREE program with complementary workout videos!
Connect with Chalene:
Chalene on Facebook: www.facebook.com/chalene
Chalene on Instagram: www.instagram.com/chalenejohnson
Chalene on Pinterest: www.pinterest.com/chalenejohnson
Chalene on Twitter: www.twitter.com/chalenejohnson
Chalene on Youtube: www.youtube.com/chalenejohnson
Some of my Instagram Accounts:
www.instagram.com/instagramimpact
www.instagram.com/homeworkouts_4u
www.instagram.com/chalenefashion