While there are many resources out there dedicated to the topic of ending negative self-talk — podcasts, blogs, YouTube videos — many of the tips often discussed are just plain old corny and ineffective. But today, I'm going to give you 5 very realistic things (that actually work) you can do to end the cycle of negative self-thinking.
You'll also find out…
How to know if you are, indeed, in the habit of negative self criticism

How negative self-talk is related to goal mastery

The importance of catching yourself when you're speaking negatively to yourself

Why we often dismiss our negative self-talk

Where our negative self-talk stems from

How our subconscious mind reinforces negative self-talk

The negative self-talk a lot of women participate in

A personal anecdote re: beautiful celebrities who don't look like their Instagram photos

Who you should compare yourself to

Why you might want to unfollow / mute certain individuals in social media

How and why you must replace your negative thoughts

A recent personal anecdote of positive self-talk re: pictures I took in a bathing suit

The power of celebrating yourself when you're embodying the qualities you want to be in life

How it is you become your thoughts

My CTA for you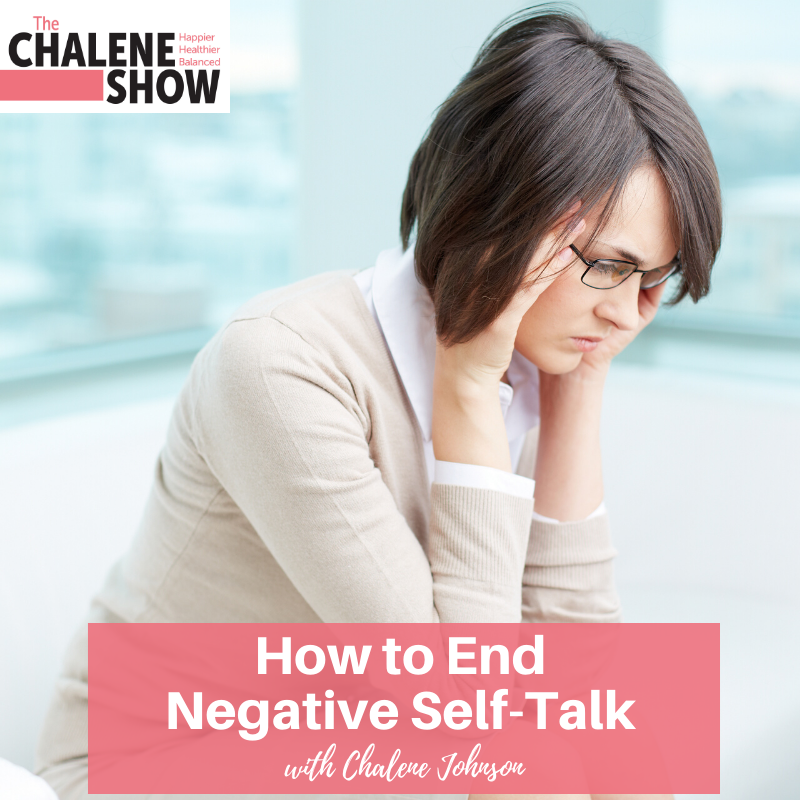 Important Links from the Show
Click here to subscribe to The Chalene Show!
If you liked this episode, check out Episode #406 – I'm Fat and Other Damaging Stories We Tell Ourselves
Leave me a message about this episode!
To submit requests for The Chalene Show: thechaleneshow@chalenejohnson.com
To submit requests for Build Your Tribe: buildyourtribe@chalenejohnson.com